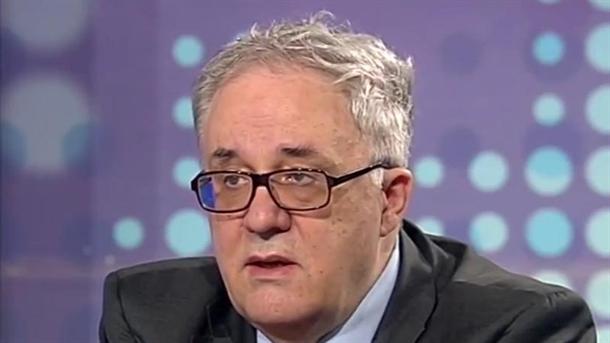 The conviction that European concept would collapse because of Brexit is completely naïve, while talking about Serbia out of Europe is "against nature", Vladimir Kostic, president of Serbian Academy of Sciences and Arts (SANU) said in an interview.
"I don't believe in it (collapse of Europe) because stakes are too high… And Serbia is not a boat that could sail up to Madagascar and create new Serbian state", Kostic told N1 television.
"We are surrounded by the people who belong to this Europe… Without united Europe there's now future for the whole Europe. Europe also does not have any future without Russian hinterland in terms of energy and all other domains. Therefore I cannot understand the scope of Russo-phobia which is being imposed. When it comes to us, Europe is our destiny", Kostic stressed.
Kostic also commented the political situation in Serbia saying that the relations between ruling parties and opposition resembles rumble. "I don't say that ruling parties should cultivate opposition, but as we have chosen the parliamentarian democracy system, they should make some instruments which would allow opposition as a sort of correction factor", he underlined.
"However, if you follow their vocabulary, the way of communication, it's always on a level of rumble", Kostic said adding that situation is "discouraging".
SANU president said that independent institutions, which are under government pressure, such as ombudsman, are needed in Serbia "even when you disagree with them".
"These institutions protect everybody, including those in power", Vladimir Kostic concluded./IBNA