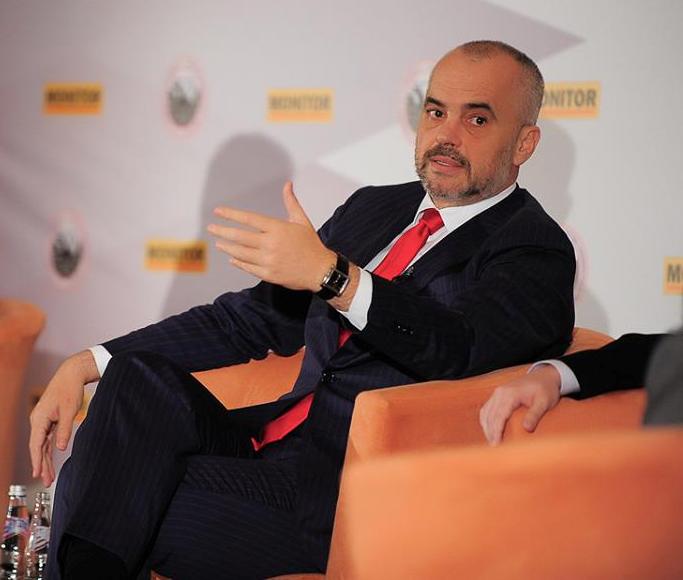 Tirana, June 6, 2014. Independent Balkan News Agency
Europe finds itself between two choices, as far as the integrating process of aspiring countries is concerned. This is observed by Albanian prime minister Edi Rama. He comments the recommendation that the European Commission issued this week for the EU Council of Ministers in order to grant to Albania the membership candidate status. The decision is expected to be taken on June 23. Rama says that Albania has deserved the EU membership candidate status. At the same time, Mr. Rama says that the EU itself is in between two dilemmas.
"Albania not only deserves the EU membership candidate status, but it's also an added value in a process where Europe must make a clear choice between the fear that several extremist forces are cultivating and the hope that the European project represents and which is  still upheld today by the majority of political forces in Europe".
Rama pointed out the fact that the European Commission recommended a few days ago the EU membership candidate status for Albania. The prime minister also stresses the fact that the recommendation had been given in December too and he explains the reasons why the status was not granted at the end of last year.
"In December, they were skeptic not because of Albania and the Albanian government, but they had their own reasons. They said that the Albanian government is doing an impressive work, but they needed more time, because according to them, this was not the first time that a government did some good things at the start of its term in office and the disappointments from the previous government were great, especially in the recent period".
The prime minister says that everyone must be given credit for the candidate status, including the opposition for the contribution given throughout the years. Mr. Rama says that in the recent months, the political action of the opposition has impeded integration.
Rama says that the status was also delayed due to several domestic problems, where he says that the main one related to "the problematic elections, which became an important international issue". /ibna/