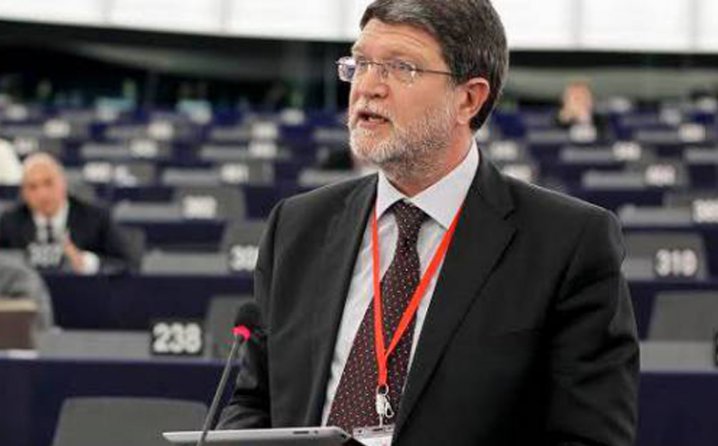 Zagreb, December 16, 2014/ Independent Balkan News Agency
By Marija Avramovic
Croatian europarlamentarian Tonino Picula from Social democratic party (SDP) believes that the Palestinian state should be recognised, because this could be the engine to restart the Middle East peace process.
The European Parliament should vote on a non-binding resolution on the recognition of statehood of Palestine and the proposal was on the table back in November, but the initiative was withdrawn on the grounds that it should be better prepared so it could get the support from more MEPs.
"It is estimated that due to problematic and even uncertain environment in the Middle East, it is high time to finally make a positive international intervention if in no other way, then by the affirmation of a Palestinian state, which could possibly be the engine to restart the peace process", Picula said in an interview with Croatian news Agency (HINA).
"Last US peace initiative, the one from the Secretary of State John Kerry, was unsuccessful, as the Americans themselves admitted, and in the Middle East there's nothing positive happening", he added.
Croatian MPs of the European Parliament, Dubravka Suica, Ivana Maletic, Marijana Petir, Andrej Plenković and Davor Ivo Stier last week issued a joint statement in which they stressed that their group support the view which "provides for a solution between the two states, which will live in peace and security side by side. With respect for Israel's aspirations for security and Palestinian aspirations for statehood, recognition of Palestine as a subject of international law should be the result of negotiations between the two sides".
Picula thinks that after voting of a resolution in the EP, most of the European countries would be encouraged so that their parliaments, and even the governments, will follow the policy of the European Parliament and that besides Sweden, perhaps some other governments, will recognize Palestine.