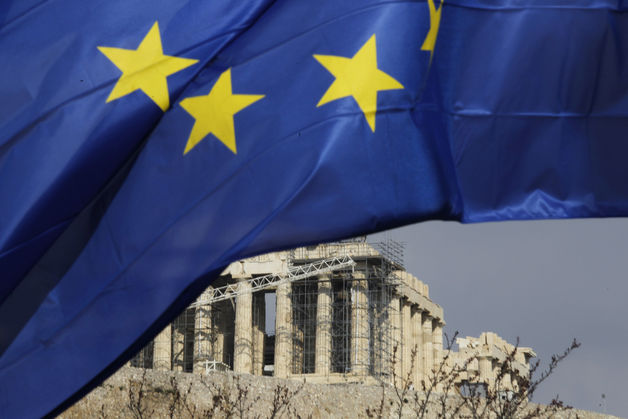 Athens, May 12, 2015/ Independent Balkan News Agency
By Zaracharias Petrou
Greece's finance ministry on Monday ordered the payment of a 750-million-euro installment to the International Monetary Fund (IMF) on Tuesday.
Prior to Monday's crucial Eurogroup meeting in Brussels it was not clear whether the Greek government would have the money available to pay the Fund. However, as Finance Minister Yanis Varoufakis and government spokesman Gabriel Sakellaridis confirmed, the payment will not be connected by the government to the result of the Eurogroup meeting.
Eurogroup
With the payment process underway it is evident that Greece and its creditors have managed to make progress lately in their talks and, as European Commissioner for Economic and Financial Affairs Pierre Moscovici put it, take "new steps" with a "new spirit".
In an official statement issued by the Eurogroup on Greece after the meeting in Brussels, it is stressed that:
"We welcomed the progress that has been achieved so far. We note the reorganization and streamlining of working procedures has made an acceleration possible, and has contributed to a more substantial discussion. At the same time, we acknowledged that more time and effort are needed to bridge the gaps on the remaining open issues. We therefore welcome the intention of the Greek authorities to accelerate their work with the institutions, with a view to achieving a succesful conclusion of the review in a timely fashion".
In a press conference after the meeting, Eurogroup chief Jeroen Dijsselbloem said "the eurogroup welcomes Greece's commitment to accelerate the negotiations". He added that bailout money can't be released until Greece has agreed a comprehensive list of reforms.
European Commissioner for Economic and Financial Affairs Pierre Moscovici said: "There is good convergence between Greece and its creditors on some issues, such as VAT rates and how to handle non-performing loans". However, Moscovici added there is still "significant divergence" on other subjects, namely the Greek labour market and the pensions sector and time is running out for Greece, given its bailout extension expires at the end of June.
Greek Finance Minister Yanis Varoufakis stated during a seperate press conference that "in recent weeks there has been considerable convergence, primarily due to our government's great efforts and major concessions […] Agreement is getting closer, and the institutions, our partners, and representative of the Greek government continue to search for that solution in very good spirits".
The Greek press reported that the first reaction of the Greek government, according to sources, is that it "expected more from today's Eurogroup".
Referendum
As more time and effort is needed to bridge the gaps (pension and labour market reforms being the biggest stumbling blocks) more voices are being heard within Syriza for a referendum to be called on the country's prospective deal with creditors. Ministers and MPs are urging the Prime Minister to call the vote, according to reports in the Greek press which revealed Monday that in such a scenario, June 7th is considered the likeliest date for it to go ahead.
Several of Greece's allies might now think a referendum is a way forward for the Greek government to finally agree to implement a set of sweeping reforms. Germany's finance minister Wolfgang Schäuble told reporters that "Greece should hold a referendum if it wants".
Commenting on the issue, European parliament president Martin Schulz said: "A Greek referendum on euro membership is possible, but it is up to the Greek government to decide this not for me to judge".
Eurogroup chief Jeroen Dijsselbloem told reporters "whether it is necessary is up to the Greek politicians to decide and organize it".
However, following the end of the Eurogroup meeting Monday, Finance Minister Yanis Varoufakis categorically said "at the moment it is not on the radar as far as we are concerned".