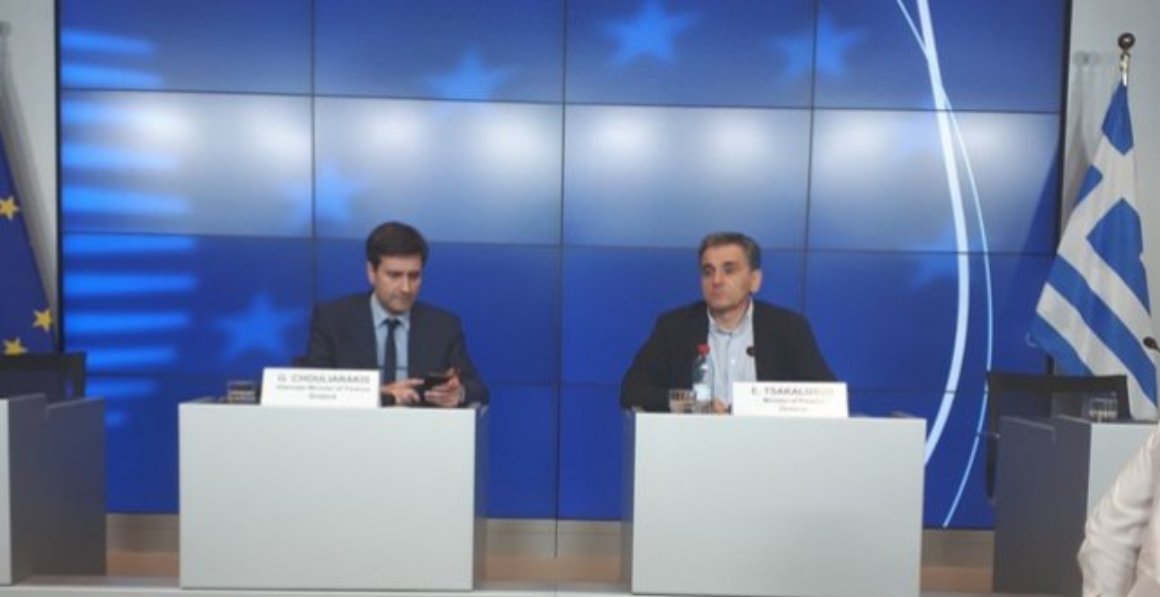 An agreement to grant Greece much-needed debt relief was achieved at Thursday's Eurogroup meeting in Brussels, which also signed off on a post-bailout surveillance arrangement and the conclusion of the final review of the country's latest bailout program.
Greek Finance Minister Euclid Tsakalotos said the debt relief deal makes Greece's debt sustainable, allowing the country to return to debt markets. "I believe this is the end of the Greek crisis […] it is a historic day" Tsakalotos said at the end of the marathon meeting in the early hours of Friday.
The Eurogroup decided to extended maturities and deferred interest of a major part of Greek debt, while also providing a cash injection to ensure Athens can return to markets smoothly after it officially concludes its bailout in August.
Specifically, Greece is to receive a loan tranche of 15 billion euros, 3.3 billion euros of which would be used to pay off part of the country's debt to the European Central Bank and International Monetary Fund (IMF). It will also get a 10-year extension for the repayment of its European Financial Stability Facility (EFSF) loans and an additional grace period of 10 years on interest payments.
Based on a debt sustainability analysis to be provided by the European institutions, the Eurogroup will review at the end of the EFSF grace period in 2032, whether additional debt measures are needed.
Overall, Greece will be leaving the program with a sizeable cash buffer of 24.1 billion euros covering the sovereign financial needs for around 22 months following the end of the program in August 2018, which represents a significant backstop against any risks.
Eurogroup President Mario Centeno said "after eight long years, the Greek bailout has been completed."
European Economic and Financial Affairs Commissioner Pierre Moscovici spoke of a "historical moment for Greece" and said a new chapter was beginning for the country.
European Commission President Jean-Claude Juncker said the deal "paves way for the successful conclusion of the program and a new chapter for the country."
The IMF management welcomed the successful implementation of the ESM program and the further specification of the debt measures. Although the Fund's own Stand-By Arrangement can no longer be activated, the IMF confirmed its continued involvement in Greece in the post-program surveillance framework alongside the European Institutions.
In an announcement, the Eurogroup welcomed the commitment of the Greek authorities to continue and complete all key reforms adopted under the ESM program and to ensure that the objectives of the important reforms adopted are safeguarded.
In terms of commitments, Greece will have to maintain a primary surplus of 3.5% of GDP until 2022 and, thereafter to continue to ensure that its fiscal commitments are in line with the EU fiscal framework. Analysis of the European Commission suggests that this will imply a primary surplus of 2.2% of GDP on average in the period from 2023 to 2060./IBNA