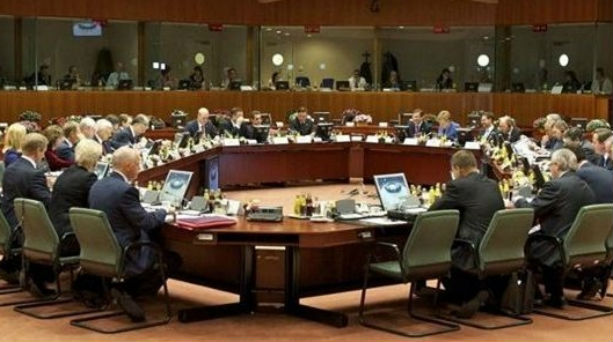 Athens, March 24, 2015/ Independent Balkan News Agency
By Spiros Sideris
Greece claims a package EUR 4.9 billion through a political decision, which is expected in an extraordinary Eurogroup Friday or Monday.
What has changed, according to reliable sources of the newspaper "To Vima", is an amount of EUR 1.2 billion that corresponding to bonds of the EFSF and is part of the package of EUR 10.9 billion for the banks that has been returned a few days ago from the Financial Stability Fund (FSF) to the EFSF.
According to banking circles:
The FSF paid previously in cash an amount of EUR 1.2 billion for bank resolution, so it did not "spent" the equivalent amount from the EFSF's stock of bonds it held.
This enables the government to ask directly back EUR 1.2 billion from the EFSF, something which of course depends on the political balances.
More simply put, from the EUR 10.9 billion that left Greece after the Eurogroup of February 20, EUR 1.2 billion could return.
It seems that the government is aware of this possibility in the context of intense consultations made to disburse one or two installments by the European side in April, in order to address the acute problem of liquidity.
The other fact is the knowledge that it is quite impossible at the moment for a tranche from the IMF to be disbursed, due to the very strict procedures that require compliance with the programme and the prerequisite actions and balances in the Board of Directors.
Based on this information, the package of EUR 4.9 billion claimed by Greece includes:
The amount of EUR 1.9 billion of SMPs, namely the return of interim profits the ECB and the central banks of the eurozone gained in the past by Greek bonds.
The return of EUR 1.2 billion from the EFSF. These two first disbursements, amounting to EUR 3.1 billion could give breath to the government in April, without having to perform actions from the previous program. This is a special "bypass", in order to give breath based on a list of reforms.
The remaining tranche of EUR 1.8 billion from the old program of the EFSF. But this tranche requires an agreement on the "mix" of reforms and completion of the assessment which is not expected to happen before the end of April.