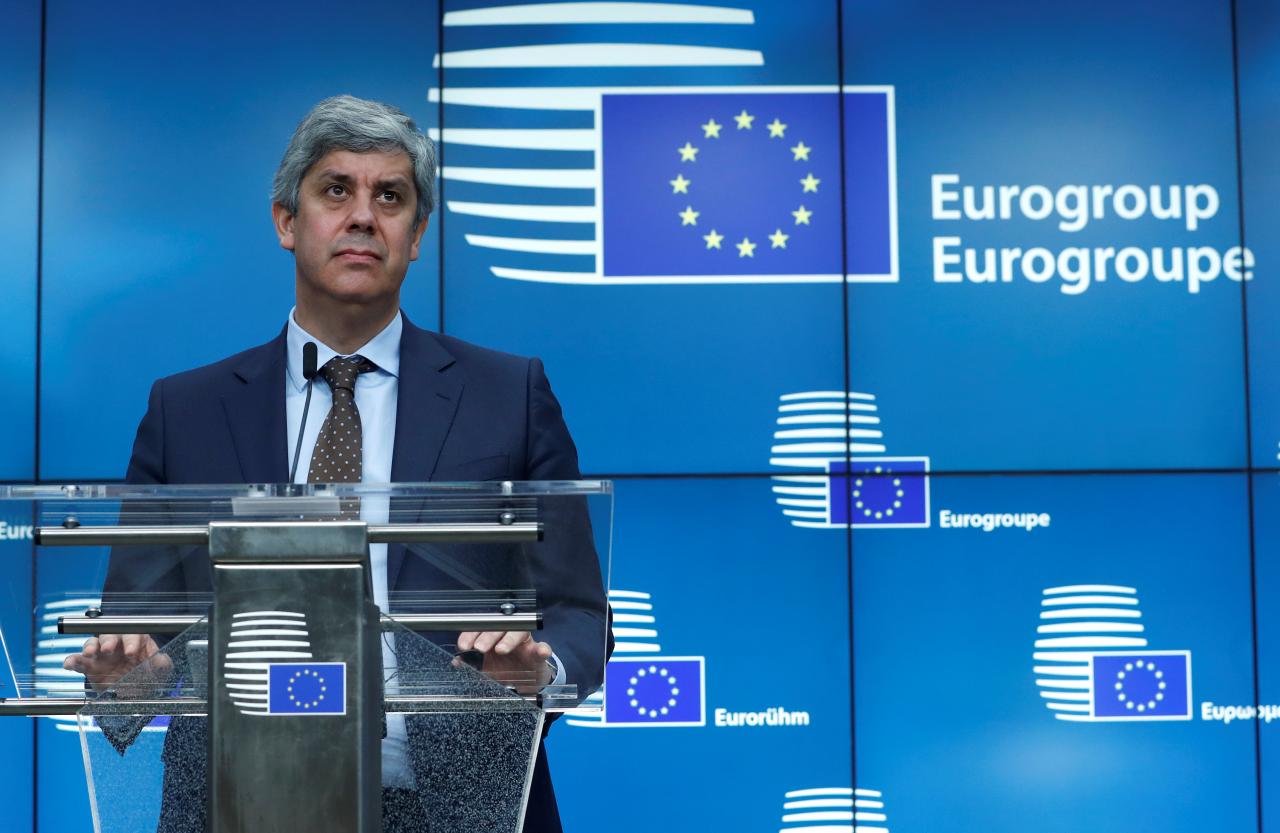 The Eurogroup meeting which took place on Monday, with Greece topping the agenda, was concluded in a positive climate, despite Eurozone Finance Ministers not approving the disbursement of the next bailout loan tranche to Athens.
Positive progress was noticed in the implementation of prior actions as part of the third review of the bailout program. Athens has implemented a total of 108 deliverables, with just two key prior actions left to complete before the European Stability Mechanism can release more funds.
The delayed disbursement is due to the fact that the Council of State – Greece's top court – has yet to approve a presidential decree allowing the privatization of the old Elliniko airport to get off the ground; and the lack of progress in electronic auctions of foreclosed property across the country. The smooth administration of auctions is linked to the management of a mountain of non-performing loans currently sitting on the books of Greek banks. 

Ministers handed Greece two more weeks to put the finishing touches on these two crucial prior actions, before it could receive a sub-tranche worth 5.7 billion euros. However, media reports quote ESM chief Klaus Regling as saying that the disbursement may not come until mid-March, due to the scheduling constraints of a German parliamentary committee that has to provide its approval.

Eurogroup president Mario Centeno said there was "excellent news" on Greece, adding that the Eurogroup "will now turn to the next stages of the ESM program and ensure that the reform agenda will outlive the program period. As I promised in the last Eurogroup, the technical work on debt relief measures has already started".
European Financial Affairs Commissioner, Pierre Moscovici, said "very significant progress" has been made in Greece, adding that outstanding prior actions could be completed in time for the next Eurogroup.
"Teams will return to Athens to start discussions

next Monday

on the fourth and final review," Moscovici said on Twitter. He added: "The aim of the mission will be to agree plans for the completion of all the required actions by May, so that the

21 June

Eurogroup can take the necessary decisions. Teams will also discuss the growth strategy for Greece for the coming years. When Greece concludes its program six months from now, it must become a normal country in terms of EU procedures and a normal member of the eurozone."…/IBNA