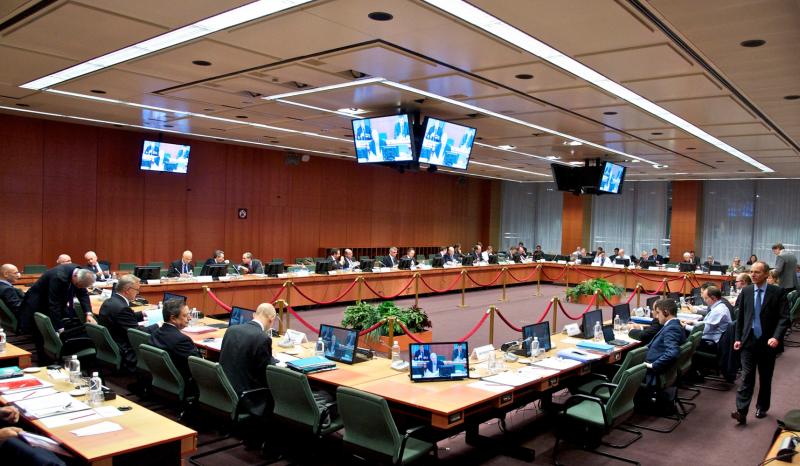 A Eurogroup meeting in Tallinn, Estonia Friday is expected to discuss a number of issues affecting Greece, even though the country is not at the top of the meeting's agenda.
The government's public row with Eldorado Gold will reportedly be discussed, as will the legal travails of former statistical authority (ELSTAT) chief Andreas Georgiou.
According to local media reports citing eurozone sources, if Greece does not manage to have the remaining 800 million euros from the second review disbursed by the end of the year, the money will return to the program's fund and will no longer be available to Athens. Therefore, the Tsipras administration is being strongly urged to complete paying off the state's expired debts to the private sector before the end of October. This is the final prior action before the outstanding bailout loan sub-tranche can be disbursed.
A leading eurozone official told reporters this week that the objective is for the third bailout review to be completed before the end of the year. According to the official, the deadline could be met as Athens has a very specific set of agreed prior actions to implement.
Among the key issues to be discussed in the third review are public sector reform and civil servant issues, while "there is also the open issue of the privatizations fund and the privatizations themselves, which are just a few," the same official explained.
On the possible need for extra fiscal measures for 2018, the eurozone official said it is too early for such a debate. However, a Greek Finance Ministry officials noted on Wednesday that fresh austerity measures may be adopted in 2018. The Fin Min official also suggested that there might not be a "clean exit" for Greece after its third bailout expires next summer but something more restrictive.
The statements of the unnamed senior Finance Ministry official appear to contradict the Greek Prime Minister's claims at the Thessaloniki International Fair last weekend. However, speaking to reporters on Thursday, International Monetary Fund spokesman Gerry Rice confirmed that the adoption of new measures is indeed possible. Rice also pointed to the need to carry out an Asset Quality Review and put Greek banks through stress tests. The spokesman also reiterated a standing IMF demand for Greece to be granted debt relief./IBNA