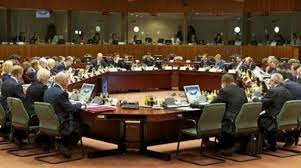 By Lefteris Yallouros – Athens
"There is strong support for a precautionary credit line in the form of an existing European Stability Mechanism tool called the ECCL – Enhanced Conditions Credit Line – and that is the path we will now further pursue and work on the conditions that will go with that," Dijsselbloem told a press conference regarding Greece's exit from its bailout program at the end of the year, following a Eurogroup meeting on Thursday.
"There is also a broad understanding the IMF needs to continue being involved and a further discussion will have to take place on the exact form of this involvement," Dijsselbloem added.
"After Greece completes, in a satisfactory way, the review and wants support, the Eurozone will be willing to help," the Eurogroup President said, underlining that this will be decided in the next Eurogroup meeting on December 8. Therefore, the return of the troika to Athens and the conclusion of its review of the economy is crucial for Athens.
On his behalf, the European Commissioner for Economic and Financial Affairs, Taxation and Customs, Pierre Moscovici, repeated his will to make his first official bilateral visit to Greece, which as he revealed, is planned to take place before the December 8 critical Eurogroup, underlining the necessity of reaching solutions for both Greece and Cyprus.
Three Options
The Eurogroup discussed three different options regarding Greece's exit from the bailout program. As Reuters revealed, citing exclusive information, all three options discussed include a financial cushion, using the EUR 11 billion left ofter from the recapitalization of the Greek banking system.
The first option foresees that the recapitalization money would be returned and Greece would instead apply for an ECCL from the ESM. This would mean signing a new memorandum of understanding, which the government wants to avoid at all costs as it seen as a loss of sovereignty by Athens.
Under the second scenario, the bank recapitalization money could be used for Greek debt servicing and turned into a financial buffer.
The third option is to extend the current bailout by six to 15 months. That would give Greece more time to meet the criteria for the release of the last, EUR 1.8-billion tranche of the existing program. Unused bank recapitalization funds would be used to immediately lower Greece's debt-to-GDP ratio.