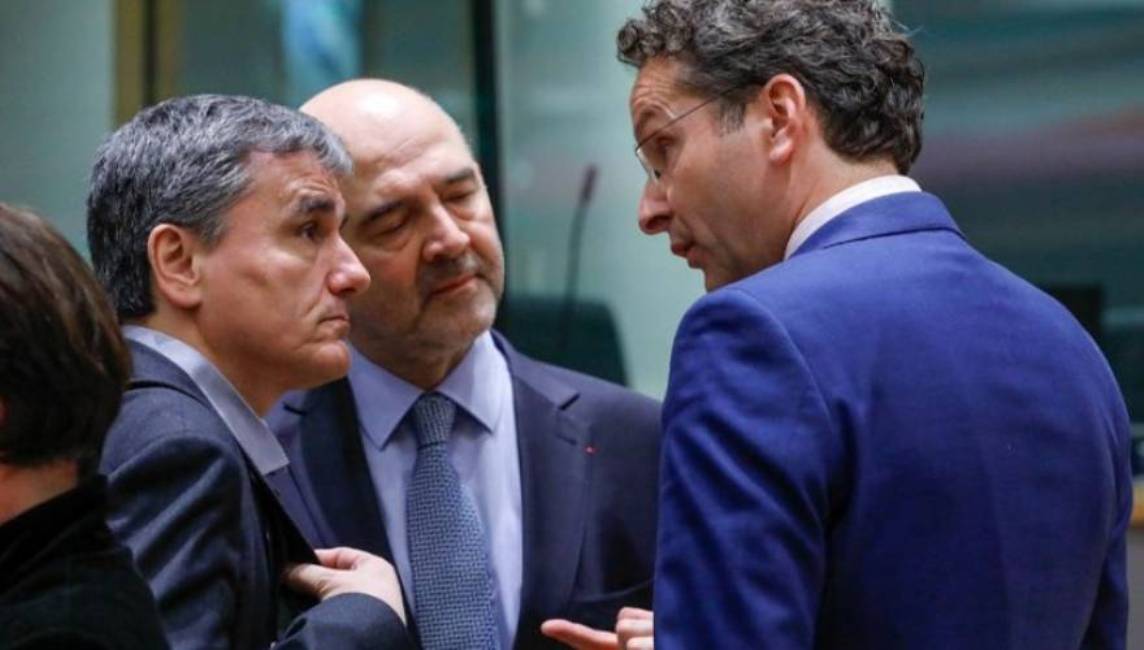 The Greek government expects it will reach a deal with its creditors while at the same time key Eurozone figures express optimism that the ongoing bailout program review may be concluded imminently.
"The review's conclusion is very close whether some people like it or not," Greek premier Alexis Tsipras said on Thursday. "We will not back down in the final stretch," he added.
"I think a very positive outcome Friday is very likely," Greek government spokesman Dimitris Tzanakopoulos commented.
"We made a great effort in order to bridge the differences and find an efficient solution," he added. The spokesman characteristically said: "We can't have our pie and eat it". The spokesman reportedly hinted that the government has agreed to cut pensions and slash the income tax-free threshold.
Meanwhile, EU financial affairs Commissioner, Pierre Moscovici, commented that an agreement at Friday's Eurogroup meeting in Malta was "within reach if all partners engage in good faith."
The German Finance Minister, Wolfgang Schaeuble, expressed optimism too after meeting with Eurogroup chairman Jeroen Dijsselbloem on Thursday to discuss the Greek issue. Schaeuble did, however, add that he did not know if the staff-level agreement will be presented on Friday at the Eurogroup.
Intensive efforts are being made at the final hour for a compromise solution to be found in order to achieve a conclusion to the delayed review of the Greek bailout program. The unofficial deadline for a deal was Friday's Eurogroup meeting.
Greece's Finance Minister Euclid Tsakalotos and Alternate Finance Minister Giorgos Houliarakis were locked in talks with creditors prior to Malta's meeting in order to arrive at an agreement that will at least pave the way for the return of creditors to Athens, possibly next week.
A compromise proposal – reportedly brokered by the side of the European creditors – appears to be on the table. Athens has largely agreed to it but the IMF is still to respond. The media are suggesting that "procedural details" are now being discussed as an agreement to wrap up the review of the bailout program looms.
Commenting on the Greek issue, IMF spokesman Gerry Rice said on Thursday that progress has been made lately, but there are still important issues that remain outstanding. The spokesman expressed optimism that the "quartet" of Greece's international creditors could return to Athens for direct talks soon.
Rice's statements are seen as lowering expectations for an agreement in Friday's Eurogroup meeting, despite the fact that IMF Managing Director Christine Lagarde and Greek PM Alexis Tsipras have recently discussed the Greek issue, as the spokesman confirmed. The Athens News Agency also reported this week that German Chancellor Angela Merkel is working towards a compromise-solution too.
According to latest information, it has been agreed that pensions will be cut by a further 2 billion euros and the income tax-free threshold in Greece will be reduced to 5,900 euros. The exact manner and timing these measures will take effect is now being thrashed out and could be settled soon.
If there is no progress towards concluding the review on Friday then talks will drag on and will have to be eventually wrapped up before a large debt repayment in July. The chance of a complete breakdown of negotiations is considered highly unlikely./ΙΒΝΑ