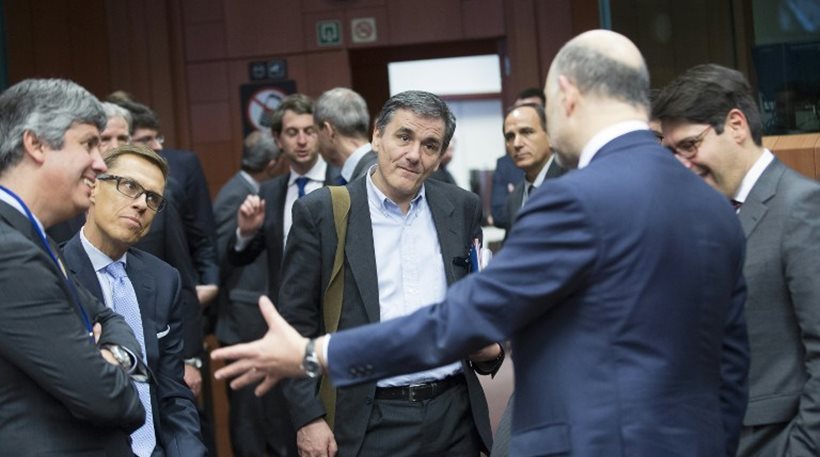 Athens, May 10, 2016/Independent Balkan News Agency
By Spiros Sideris
With a positive assessment for the Greek side was completed the extraordinary Eurogroup on Monday afternoon.
The Eurogroup decided the debt relief in three phases and under conditions, but after the remaining measures (indirect taxes, red loans and privatization fund) and the mechanism for emergency measures have been voted until the next Eurogroup, which is scheduled for May 24.
According to the president of the Eurogroup, Jeroen Dijsselbloem, after the completion of the meeting, three steps for action will make the greek debt viable. Short-term measures will include the optimization of the debt service, medium-term measures should include specific decisions to be implemented at the end of the program (assuming the full implementation of the program) and long-term measures will cover the next decades.
On the backup mechanism measures, the president of the Eurogroup said that its design is expected to be completed in the next few weeks, and that its basis will be the greek proposal.
For his part, the head of the European Stability Mechanism, Klaus Regling noted that "soon" the disbursement of the next tranche of the loan will be made, as it still needs some "work".
Finally, the Commissioner of Finance, Pierre Moskovisi expressed hope that a "positive decision" can be taken at the next Eurogroup meeting on May 24.
On his part, the Greek Finance Minister Euclid Tsakalotos welcomed yesterday's "positive Eurogoup for Greece and Europe", during a press conference. Tsakalotos said that there is an agreement on fiscal measures and structural reforms and that once the enactment of prerequisite actions has been completed, the next tranche from the ESM would be disbursed. The Finance Minister also said that in the coming weeks the Euroworking Group will prepare the Eurogroup of May 24, to which are expected to close the various components of the agreement. Regarding the automatic budgetary correction mechanism, Tsakalotos stressed that the Eurogroup agreed that the basis of the discussions is the greek proposal. He added further that the EWG in the coming weeks will work to agree on technical points.