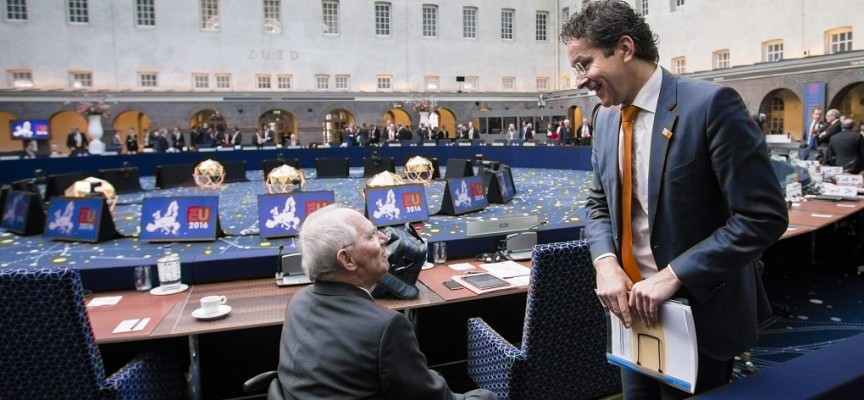 Athens, May 5, 2016/ Independent Balkan News Agency
By Zacharias Petrou
As Greek Prime Minister Alexis Tsipras continued emergency meetings with key ministers in Athens on Wednesday ahead of the crucial Eurogroup meeting on May 9, the official agenda of the meeting revealed that the sustainability of Greece's debt will be discussed at the meeting.
According to the Eurogroup ministers, solutions for the entire set of reform policies rendering Greece's debt sustainable will be required in order to complete the first review of the Greek bailout program allowing the disbursement of bailout funds to Athens.
It is the first time Greece's debt is on the agenda of a Eurogroup meeting.
In Monday's meeting Greece will dominate talks among Eurogroup Finance Ministers but no final decision is expected. Should sufficient progress be made towards completing the program review, this could be wrapped up at the next Eurogroup meeting scheduled for May 24.
The issue that needs to be solved in order for the process to move forward is how Greece could legislate – as per the IMF demands – contingency measures worth 3.6 billion euros which would have to be implemented if budget targets for 2018 are missed, on top of an already agreed austerity package worth 5.4 billion euros.
Athens will push for an automatic system for cutting state spending if budget targets are missed, instead of legislating additional, contingency measures.
Meanwhile, French President Francois Hollande stressed the need for the crucial May 9 Eurogroup summit to arrive at an agreement to conclude Greece's adjustment program review. According to Greek government sources, several European leaders and high-ranking officials support Greece's position that preventive measures cannot be legislated.