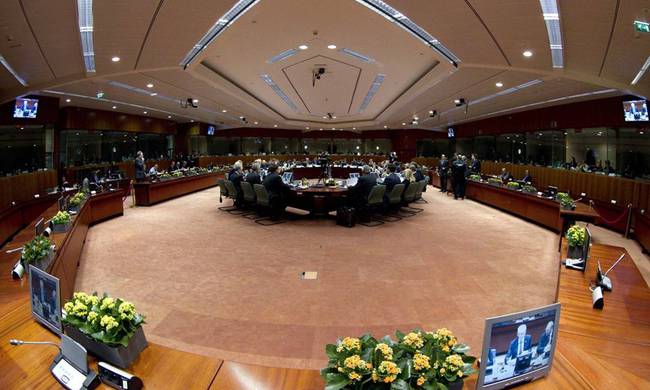 Athens, December 3, 2015/ Independent Balkan News Agency
By Zacharias Petrou
According to the official agenda of the Eurogroup, Greece will be the number one issue in the meeting that will be held on Monday 7 December.
The Greek government and the country's international creditors are preparing to conclude the first review of the Greek bailout program in 2016 along with the completion of the recapitalization of the banking system.
However, before those milestones, Greece must implement a set of 13 prior actions required to unlock a 1 billion euro tranche of its ESM-sponsored loan.
In Monday's meeting, Eurozone Finance Ministers will assess progress made in the implementation of these prior actions. Ministers will also examine the remaining steps in the recapitalization of Greece's four systemic banks.
The long list of prior actions Athens must push through parliament by mid-December include establishing an independent Secretariat of Public Revenue, implementing additional legislation on bankruptcy rules for households and addressing the issue of non-performing loans.
Furthermore, ten additional OECD recommendations related to the liberalization of several markets must be adopted along with the introduction of legislation for a new, uniform pay scale in the public sector.
Also, a committee that will review and approve the appointment of board members and presidents in Greek banks will be set up and an independent Task Force will be introduced to prepare proposals for the structure and management of the country's new privatization fund.
Another thorny issue that the Syriza-ANEL coalition must see through is the privatization of ADMIE, the country's independent power transmission operator.
The list also includes: Take measures to tackle contraband fuel trade and trilateral VAT transactions; Implement a 'claw back' in hospitals and revise prices in private diagnostic centers; reform the inter-ministerial committee for regulated professions; Introduce legislation on spatial planning and forests
All the above must be seen through before December 18, the date earmarked for the disbursement of the 1 billion euros sub-tranche. Negotiations between the government and the technical experts of the "quadriga" will start next week.
Greece will close the first review of its reforms under the current bailout program in December, Economy Minister Giorgos Stathakis stated this week.