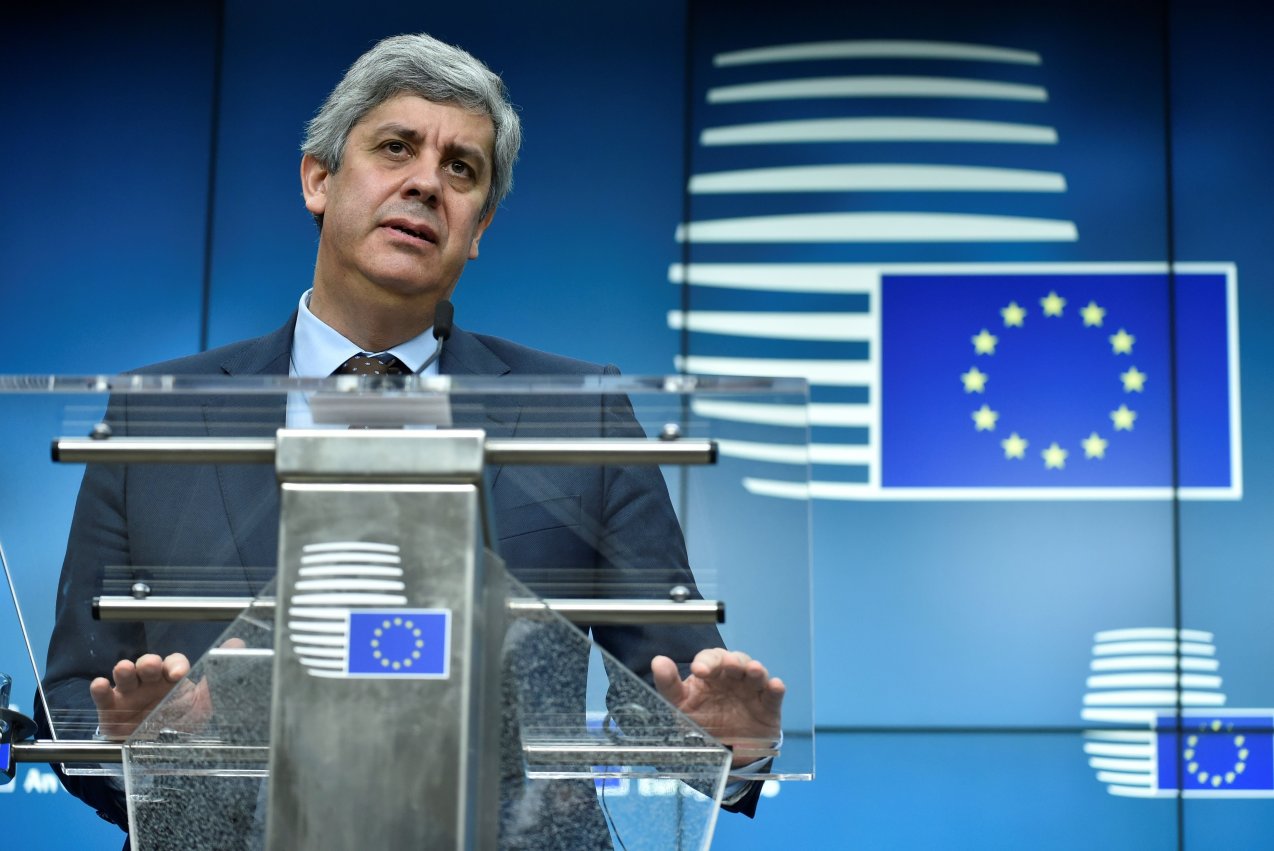 "The Eurogroup praised Greece for completing the 3rd evaluation", said Eurogroup chairman Mario Centeno shortly after the Eurogroup meeting Monday afternoon.
He noted that the first sub-tranche of EUR 5.7 billion is expected to be disbursed in the second half of March after the procedures in national parliaments have been finalized. The Eurogroup chairman said the technical procedures for debt are moving forward but will only be implemented if Greece completes the 88 prerequisites of the 4th assessment. He added that the country should present the holistic development program (which is already in preparation) at the April Eurogroup.
Moscovi: The next 100 days are critical
The need to avoid losing time over the next 100 days until the Eurogroup in Luxembourg on 21 June, in order for a package solution for the Greek issue to be reached, stressed at the same press conference Commissioner Pier Moscovici. He reiterated his position that the situation after the end of the third program in August "should not remind a program" but rather symbolise the change of page for Greece.
ESM chief Klaus Regling noted that by the end of March ESM is expected to approve the EUR 5.7 billion, while confirming that the technical procedures for debt are proceeding./IBNA