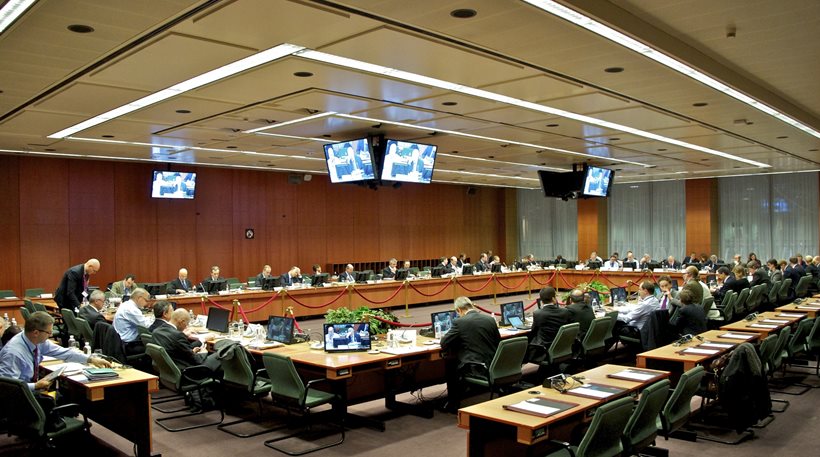 Brussels, May 9, 2016/Independent Balkan News Agency
By Zacharias Petrou
Final decisions towards the conclusion of the first review of Greece's bailout program were not taken during Monday's Eurogroup meeting in Brussels. Instead, Eurozone Finance Ministers said an agreement to wrap up the review may be reached during the next Eurogroup meeting scheduled for May 24.
The thorniest issues preventing the successful conclusion of the review, as things stand, are addressing Greece's bugling sovereign debt and the way via which 'contingency measures', which would kick in if Greece fails to hit bailout targets, could be implemented.
German finance minister, Wolfgang Schauble, said he is confident a deal will be reached in May.
Eurogroup president Jeroen Dijsselbloem says that he hopes to reach an agreement with Greece by May 24, when ministers hold their next scheduled meeting.
Asked about the prospects of debt relief Dijsselbloem replied: "We're definitely going to discuss it. We'll discuss when, if, under what conditions this could take place. Is it necessary? But this is the first discussion. I don't expect any definite conclusions on it yet".
The Eurogroup chief also warned that ministers need more time to consider Greece's reforms, and its proposals for contingency measures.
European Financial Affairs Commissioner Pierre Moscovici told reporters that the European Commission believes Greece has achieved a lot.
The pension reforms and income tax reforms voted yesterday [Sunday] are "very important steps", said Moscovici adding that it represents a very strong amount of measures; "and with that, Greece will be on its way to recover growth".
Moscovici added that "we're on the right path" in talks about the extra contingency measures which creditors have demanded.
Earlier, German vice chancellor Sigmar Gabriel urged Eurozone finance ministers to start talks about Greek debt relief.
On Sunday Greek MPs adopted a controversial package of pension cuts and tax hikes as part of the government's commitment to implement spending cuts that will amount to 3% of the country's gross domestic product or 5.4 billion euros.
The measures are needed to unlock further international bailout money if Greece is to avoid defaulting on its debt. The most pressing month ahead is July when Athens faces a 2.3 billion euro repayment to the European Central Bank.