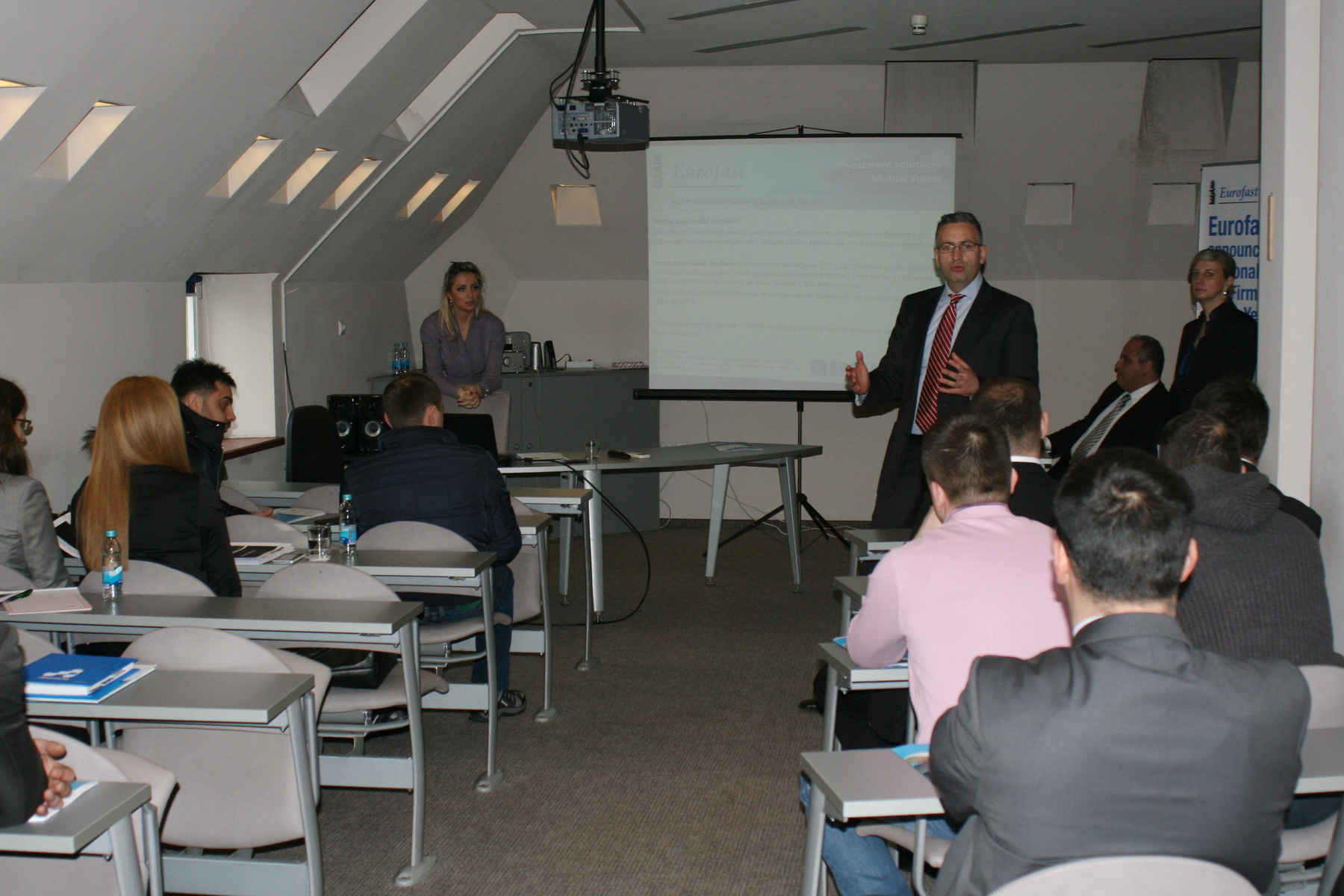 Banja Luka, January 29, 2015/ Independent Balkan News Agency
By Mladen Dragojlovic
Regional business advisory organisation "Eurofast", continued its work in BiH with an exclusive B2B event in Banja Luka on Wednesday, offering insight into innovative approaches to business development in the Balkan region.
Attended by local business leaders and media representatives, the seminar featured the company's regional experts sharing their knowledge on a range of topics from tax incentives to cross-border transactions and transfer pricing. Panayiotis Diallinas, Eurofast Regional Director, in his speech explained the challenges and opportunities unique to operating in the region.
"Each region holds its own industrial identity, complete with the regulatory framework, cultural factors and operational requirements to either help or hinder that business' success on the regional stage so professional advice should be sought. Success is greatly dependent upon developing an operational plan that is customized to that regional identity and can identify quality opportunities and incentives to help propel your business across borders", said Diallinas.
Eurofast Regional Manager for the Western Balkans, Nemanja Paskulov, held a session on "Innovative Solutions for Businesses", explaining the specific solutions that offer the most value to companies of differing industry sectors operating either locally or regionally. This, as he said, include a segment on Transfer Pricing, still one of the most significant international tax issues for multinationals.
Diallinas said for IBNA that the seminar was a second part of an event that started last year in Banja Luka.
"Our aim in the first part was to show to some local business some regional incentives from other countries; what is  going on in other countries and how is the business climate in them. We gave them short ideas regarding the situation there, in order to help business people from Banja Luka to set up their business there. This second part is aimed at showing them some business tools, which are popular in the business community", said Diallinas.
He emphasised that many of Eurofast clients and associates are using those tools to improve their business. Diallinas said that the response of local business people was "more or less good", because weather conditions prevented some of them who confirmed arrival to be presented.
"We have small market here so we are intending to bring those business tools in local market to develop it. This is our target for this year", said Diallinas.
Eurofast is a regional business advisory organisation, which offer a wide range of services including accounting and payroll, mergers and acquisitions, international tax, transfer pricing, and company registrations. With more than 200 employees and offices in 20 cities across South East Europe and the East Mediterranean, Banja Luka is one of the latest additions to the Group's network of local offices.