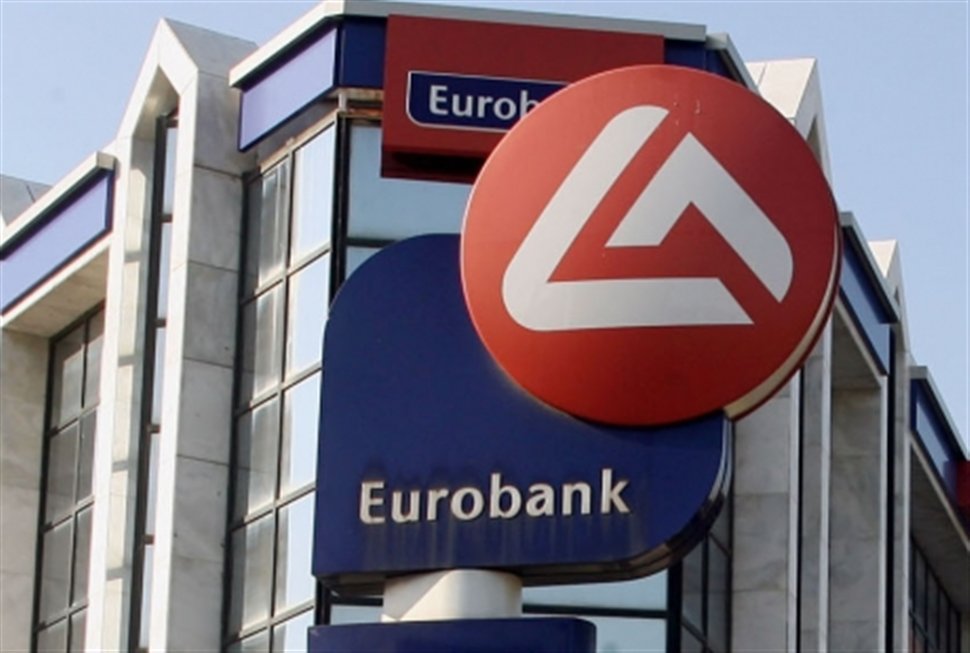 By Lefteris Yallouros – Athens
The Hellenic Financial Stability Fund (HFSF) revealed its plans for Greek lender Eurobank, which it controls, on Wednesday.
The Fund said Eurobank shares will be sold in the first quarter of 2014 to cover a shortfall in capital, thus returning to private investors. BlackRock has been reviewing the loan portfolios of Greece's systemic banks recently, coming up with a new capital requirement for Eurobank. It hasn't been yet revealed what that requirement will be.
The bank will issue new shares to investors at a discount price as institutional investors are targeted.
"The price of the new share issue will be lower than the price [of the shares bought] in the recapitalization," HFSF Chief Executive Anastasia Sakellariou told reporters. Reuters reports the bank will issue more than 1 billion euros of new stock to private investors, citing a source close to the transaction.
Eurobank was the only one of four systemic banks in Greece that failed to meet a requirement to raise 10 percent of the capital needed from private investors for its recapitalization last summer.
Having spent EUR 5.84 billion in a share issue in June to restore the lender's capital ratio to close to 9 percent, the EFSF seeks to fully – or partially – put Eurobank back into private hands by March 2014, as agreed between the Greek government and its international lenders.
Eurobank rose 1.2 percent to 69.3 cents in Athens trading, and has declined 89 percent this year.
Millenium BCP sells stake in Piraeus Bank
Meanwhile, details of the sale of Portugal's Millennium BCP stake in Piraeus bank became known Wednesday.
In an accelerated placement to institutional investors Millenium sold its  4.64 percent stake in Piraeus and said it expected gross proceeds of EUR 494 million from the offering.
BCP said in a statement on Wednesday it sold 235.29 million ordinary shares in Piraeus at 1.50 euros a share and the same amount of warrants to subscribe for ordinary shares, priced at 0.6 euros per warrant. The warrants were issued by the Hellenic Financial Stability Fund.
The deal is evident of the high interest the Greek banking sector has attracted recently from foreign investors who are backing the Greek economy to recover in 2014.