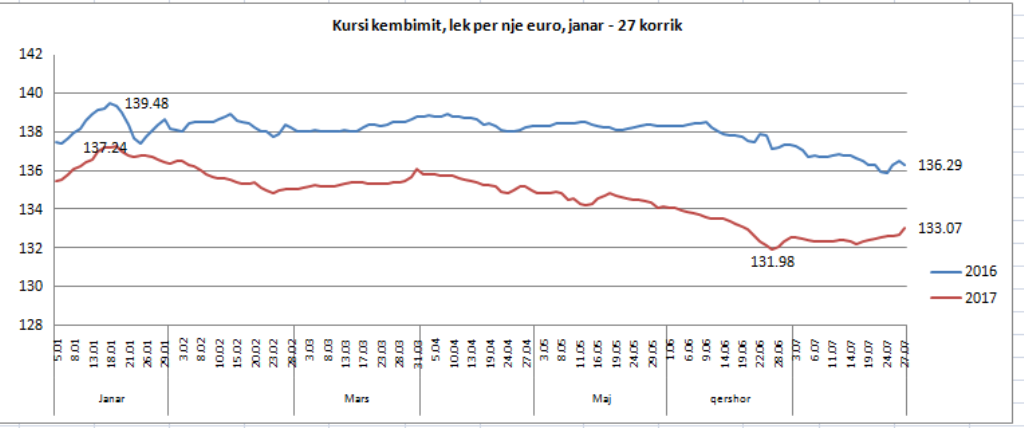 The European currency has finally managed to rebound from the plummeting that it saw in value in the recent months in Albania. So, euro has been sold at over 133 lek, from 131 lek that it was sold a few months ago.
This marks the highest growth in the Albanian currency, according to the latest data offered by the Bank of Albania.
Let us recall that the lowest value was registered in the last days of June, namely, 131.98 lek. Meanwhile, euro is far from this level now, thanks to a significant rebound that it is making in foreign markets. According to the figures, the euro/dollar exchange rate is 1.17.
On their part, experts have assessed that the reason for the constant drop in the value of the euro in the domestic currency market was the high offer of this currency.  During this season, this offer becomes even higher as a result of the arrival of migrant workers, who bring significant amounts of foreign currency with them, especially euros. /balkaneu.com/