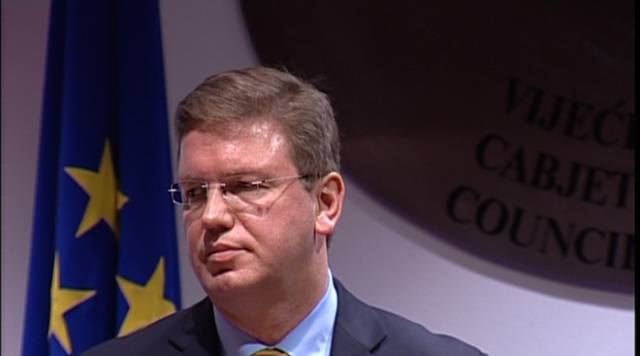 Pristina, July 17, 2013
Euro Commissioner Stefan Fule will visit Pristina tomorrow in order to meet country's leaders and talk with them following the opening of negotiations for the Stabilization and Association Agreement.
"Kosovo has made a big step toward the European Union. I welcome the political consensus in Kosovo in regards to the European agenda and its commitment with Serbia. These constant efforts have been crucial in achieving this success", said commissioner Fule.
Commissioner Fule will also encourage the entire leadership of Kosovo to continue its constructive engagement in the dialogue with Belgrade and to implement the agreements reached until today. /ibna/