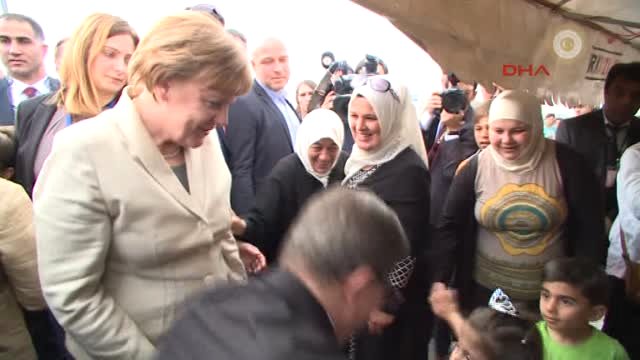 Ankara, April 24, 2016/Independent Balkan News Agency
By Manolis Kostidis
Merkel in Turkey
As "a trip worth EUR 3 billion", described the visit of Angela Merkel in Turkey the newspaper Yeni Şafak and perhaps it is right. The German Chancellor, accompanied by the President of the European Council Donald Tusk and the Turkish Prime Minister Ahmet Davutoğlu, visited the refugee camp Nizip, in the city Gaziantep in southeastern Turkey. In this camp are hosted about 11,000 Syrian refugees and is considered one of the best camps in the country.
According to German media, Merkel wanted to visit the refugee camp to form for herself a picture of the situation of refugees and how to improve their situation. She personally has pushed for the signing of the Turkey-EU agreement for the refugee issue, which will initially bring to Ankara EUR 3 billion euros from the EU to help to provide for the refugees in its territory.
Merkel remained in Gaziantep for about five hours and just before her return she appeared satisfied with her trip.
The turkish government is satisfied because they believe that the presence of European officials shows that Turkey is considered an important factor of the refugee issue and hopes that the EU will honor the agreement and in addition to financial assistance will lift the visa restrictions to Turkish citizens.
The fact is that the refugee flows from Turkey to Greece, after the signing of the Agreement have been reduced by 90% and it appears that even temporarily there has been a solution to the refugee issue.