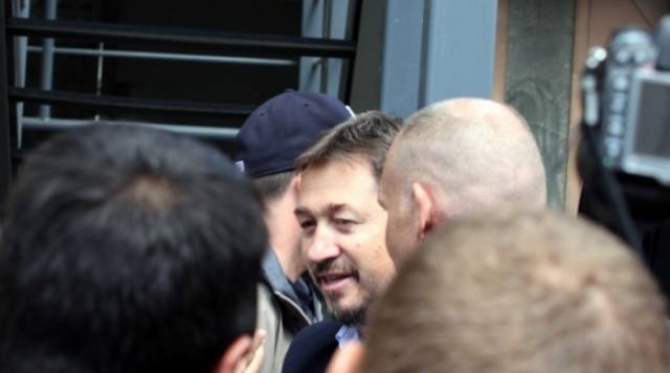 Pristina, May 22, 2014/Independent Balkan News Agency
By Elton Tota
The judge in the trial against Drenica Group, Darius Silicki, has ordered all detainees of this process to be held in the Prison of Dubrava.
He issued the ruling at the start of the trial session at the Court of First Instance in northern Mitrovica, where Sami Lushtaku, Ismet Haxha and Sahit Jashari, for which an arrest warrant has been issued, were absent.
Silicki has demanded for police and penitentiary service to do everything in order to find the three fugitives.
Meanwhile, although the entire Drenica Group will be held in Dubrava, the trial against them will continue to be held in the north of Mitrovica.
Present in today's session were only defendants Sylejman Selimi, Jahir Demaku, Sabit Geci and Avni Zabeli.
Police of Kosovo said that it has information in connection with the escape of several persons belonging to the so called Drenica Group from the University Clinic Center of Kosovo, therefore it has taken all necessary measures to find them.
An inquest has been launched by the prosecution about UCCK personnel, which has been responsible in keeping the fugitives under close watch.
Police of Kosovo says that it has taken all necessary measures, including sending circulars to border crossing points. Once they are caught, they will be sent to the prison of Dubrava.
Police of Kosovo is also watching protesters, who are in front of UCCK, in order to guarantee order and free movement of the people. /ibna/