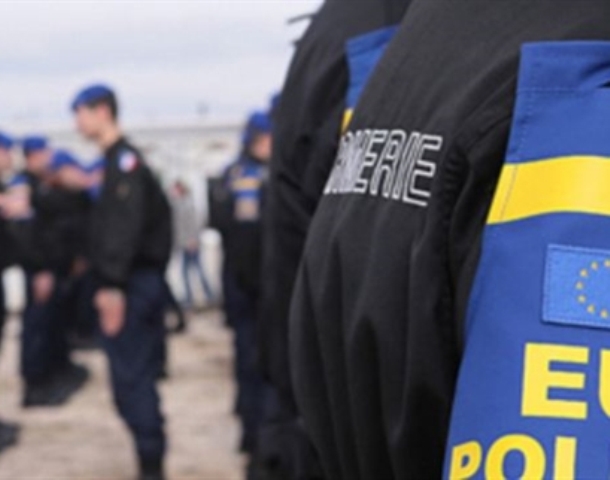 Mitrovica, September 19, 2013
A customs police officer, a unit controlled by EULEX, has found death this morning after being gunned down during an armed assault, the authors of which remain unknown for the time being.
Police commander in the south of Mitrovica, Ergin Medic has confirmed the news and said that the event has taken place in the early hours of this morning (07:30) in the dual carriage way linking Mitrovica to Leposavic, near the village of Ballaban, commune of Zvecan.
Everything occurred when two EULEX vehicles were assaulted with fire arms and A.S, from Lithuania, a member of EULEX suffered severe wounds which led to his death in the hospital of the north of Mitrovica.
At the moment of the attack, 6 customs members were inside of the f EULEX vehicles and one of them was the police officer initialed A.S from Lithuania, who has found death.
Spokesman of the police in Mitrovica, Avni Zahiti said that the attack took place when EULEX workers were changing shifts.
So far, nobody has claimed responsibility for this attack.
Mitrovica Task Force has immediately mobilized and enquiries on this murder continue. The area around the crime scene has been currently blocked.
EULEX reacted a few minutes ago and said that it strongly condemns this act of violence against one of its members.
"We appeal to the local community and whoever may have been a witness or who knows anything about the incident to contact us on 00381 38 78 5555 or 00381 38 78 5556", said a spokesman of EULEX.
Mitrovica is often an arena of criminal acts, dominated by disputes between Serbs of the north of Kosovo and Albanians. Serb minorities, supported by Belgrade refuse to accept the state of Kosovo and often hold violent protests. /ibna/