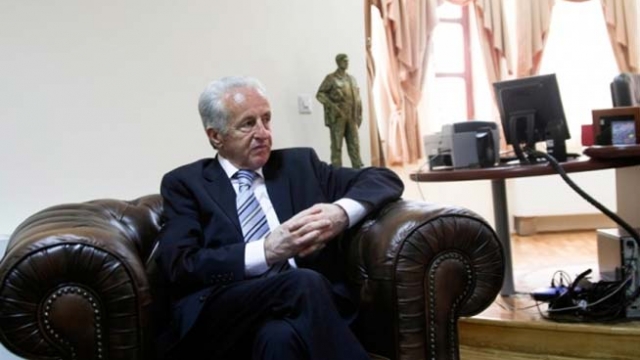 Prizren, March 13, 2014/Independent Balkan News Agency
By Elton Tota
Mayor of Prizren, Ramadan Muja (photo), has been found guilty on the count of abuse with office.
Court of First Instance in Prizren ruled out today (13.03) that current mayor of Prizren, Ramadan Muja is found guilty for abusing his office.
Accused along with 5 other officials of the commune for abuse with office, Muja will not be allowed to hold public offices for 30 months.
Trial against Muja and the others started in March 2013 and it ended today.
Muja and the others were accused of abusing with properties of the commune which were managed by the Kosovo's Agency for Privatization.
If this ruling is upheld in higher judicial instances, then Prizren, one of the biggest cities in Kosovo must hold fresh local government elections.
EULEX prosecutor, Natasha Vicary had filed an indictment against the mayor of Prizren, Ramadan Muja, Sadik Pacarizi-head of Urban Planning, Avni Ademaj, former head of Geodesy and Cadastre, Kadri Ukimeri, former Head of Geodesy and Cadastre, Abdulla Tejeci-current head of Geodesy and Cadastre and Minir Krasniqi-head of Administration, for criminal offenses while exerting their official duties.
In spite of this trial, Ramadan Muja was reelected mayor of Prizren in last year's local government elections. /ibna/