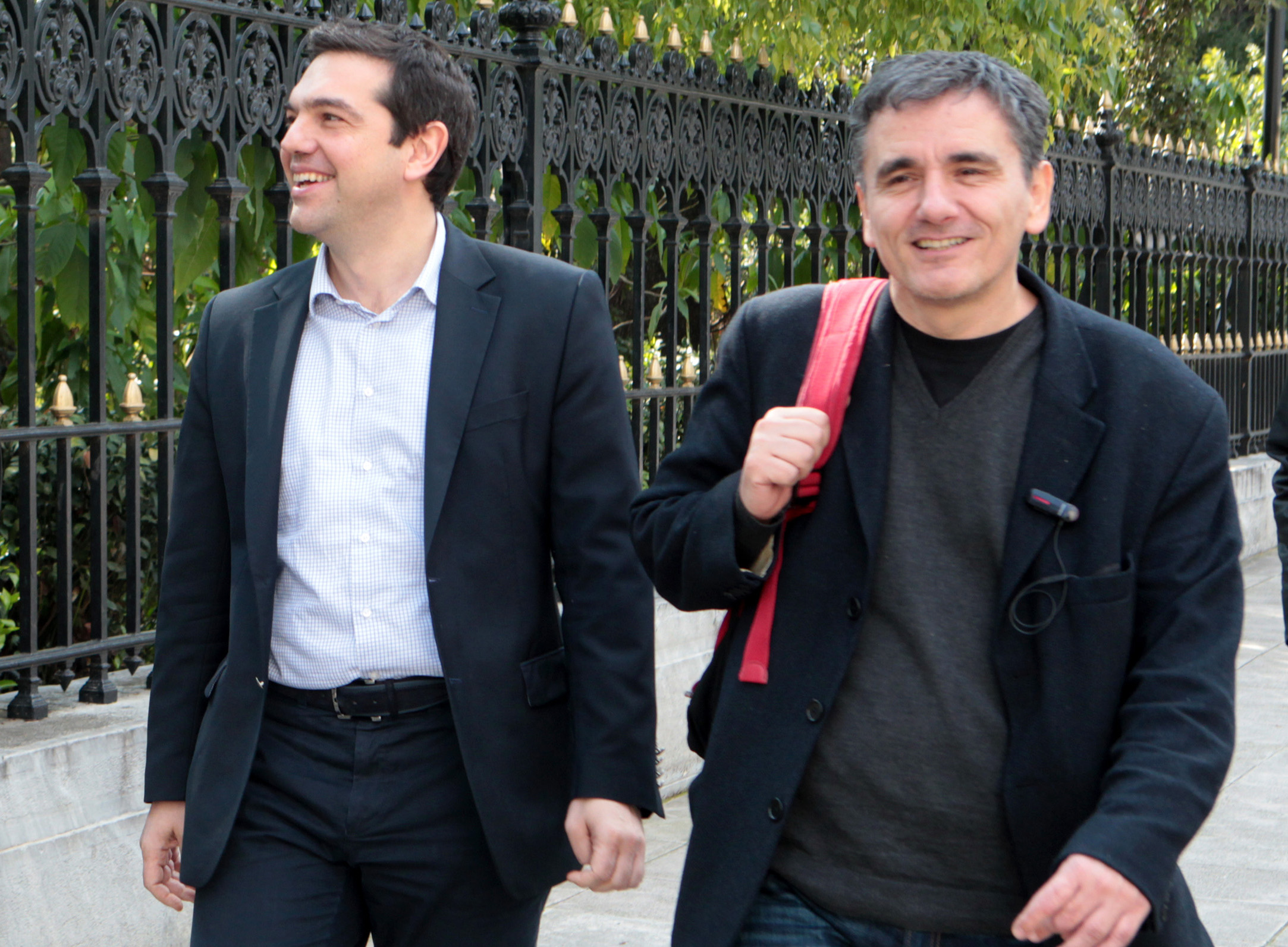 Finance Minister Euclid Tsakalotos presented SYRIZA's program on taxation, during an event at the Athens Concert Hall, stressing that "it is very important to leave it to our opponents".
He noted that "we need to talk about who did not do anything about tax evasion for thirty years and left us with a primary deficit of 24 billion euros. To manage it the Samaras-Venizelos administration took 63 billion euros worth of measures […] we continued but in increased taxation SYRIZA only has a 17% share".
The Finance Minister referred to the reduction of ENFIA property tax, reducing VAT in energy and other tax measures. "We want to avoid one thing: tax breaks for the few, continued austerity for the many. This is the core of New Democracy's program", he stressed. "ND's commitment to reduce tax on business to 20% from 28% will happen. But it is costs 1 billion euros. Where will the money come from", he wondered.
The plan
Regarding plans, the Fin Mini spoke of a balanced package consisting measures that affect production and consumption:
Reduction of advance tax payment to 50%
Gradual reduction of the initial income tax rate to 20%
Abolition of the solidarity tax for earners of 20,000 euros
Reduction of tax rates for larger incomes (full exemption for 92%, but at a lesser cost by €500 million compared to full exemption)
Reduction of ENFIA by 30% on average in 2020 and 50% for low-medium value properties
Reduction of income tax for permanent residents of islands with a population of up to 3,100; reduction of heating oil duty for mountainous areas
Reduction of the VAT rate to 11% from 13%
Reduction of tax on associated farmers
Increase of depreciation factor to 150%
Combating tax evasion by crosschecking tax returns and deposits
In closing, Tsakalotos noted: "We call on the middle and lower classes to seriously contemplate what we were handed and we are trying to do. It is time for them to decide about their lives. It is a historic moment to decide with whom they will go. The world over, when they [people] went to the right, they were destroyed"./ibna