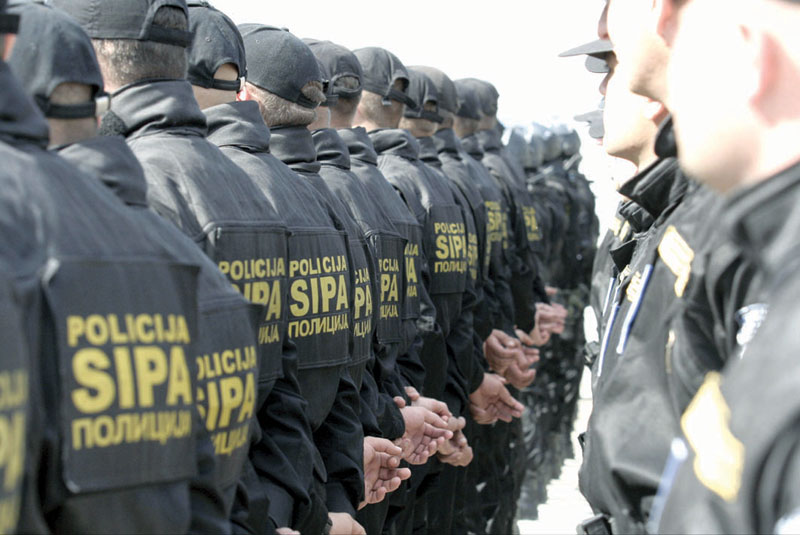 Sarajevo, January 16, 2015/ Independent Balkan News Agency
By Mladen Dragojlovic
Ministers of foreign affairs of United Kingdom and Germany, Philip Hammond and Frank-Walter Steinmeier, sent during their visit to Sarajevo on Friday a clear message that the EU has opened the door for BiH, but that BiH must fulfill all obligations.
In the speech on special session of BiH Parliament, Steinmeier said to BiH delegates that EU will support BiH on its way, but that BiH must pass that way by itself.
The responsibility for this is in your hands", stressed Steinmeier.
He recalled that on his visit in May last year, when BiH was struggling with floods and added that at the time he had seen the determination of Bosnian society to accept renewal. Steinmeier said that a lot of things changed since his last visit and that perspectives of BiH are better, the doors of EU are open and reforms are defined.
"In December, EU formulated preconditions for BiH approach to Union. Please, take this chance and walk through that door", said German minister.
Steinmeier emphasised that citizens on demonstrations in February 2014 said that they want solution for social and economic problems in country, battle against corruption and solution for unemployment.
Minister Hammond, in his speech, stressed that success of BiH on the way to EU depends of the political leaders in the state.
"Here, in Parliament, you have the main role. Minister Steinmeier and me have created a new initiative for BiH, because we understand the challenges in BiH wider programme of reforms. Almost a year ago, citizen protests clearly put in focus questions of economy stabilisation, opening of working places and strengthening of the rule of law. Our suggestion on the conference in Berlin was that, if this government show the ability to make changes, we must act on it. Now is the moment for leadership, the moment to use the opportunity that the EU offered to BiH, the moment to give BiH citizens a hope", said Hammond.
The basis of the joint German-UK initiative for BiH, which was confirmed by EU countries, was the statement signed by all political parties about their commitment to make reforms in BiH and enforce all necessary steps, in order to push country back on the way to the EU.
BiH Presidency created this document and got the support of almost all leaders. Almost all, because Milorad Dodik, leader of Alliance of Independent Social Democrats (SNSD),the biggest party in Republic of Srpska, said earlier that the statement leads to further centralisation of the state, a reduction of the authorities of the entities and the transfer of entities' rights on state level.
Steinmeier and Hammond visit was under question because of the dense fog on Sarajevo Airport. Instead of the BiH capital, Steinmeier's plane landed in Mostar and all meetings were postponed. The two foreign affairs ministers met with members of BiH Presidency, minister of foreign affairs BiH, Zlatko Lagumdzija and other high officials. They addressed the BiH Parliament and at the end they met with leaders of parties which have delegates in state Parliament.