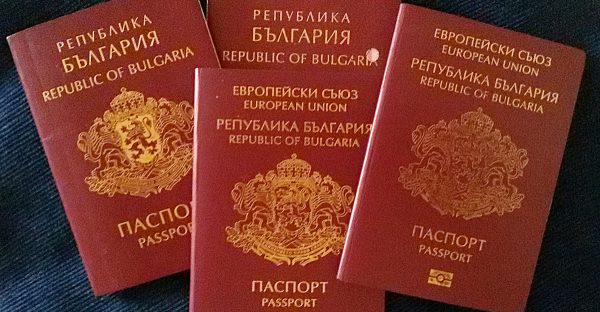 US and European Union justice and home affairs ministers have held talks in Washington DC on a number of issues, including the EU wanting exemption from US visa requirements for five countries in the bloc, Bulgaria among them.
Of the current 28 EU member states, citizens of 23 may visit the US visa-free. The five exceptions are Bulgaria, Croatia, Cyprus, Poland and Romania.
"The United States and the European Union agreed on the importance of advancing towards reciprocal visa free travel under their respective legal frameworks and, following the most recent tripartite meeting on visa reciprocity, welcomed the progress of the five concerned member states towards meeting the statutory requirements of the Visa Waiver Program, in order to be considered for designation in the programme," a joint EU-US statement after the meeting said.
Participants in the meeting included acting US Attorney General Matthew Whitaker and Homeland Security Secretary Kirstjen Nielsen, European Commissioner for Migration, Home Affairs and Citizenship Dimitris Avramopoulos, and cabinet ministers from Austria and Romania, representing their countries' EU Presidencies.
US law requires that a minimum threshold of visa refusals must be met before a country is admitted to its visa waiver programme.
The EU operates on the principle that there should be equal treatment for all citizens of the bloc.
In 2017, a non-binding resolution by the European Parliament called on the European Commission to impose visa requirements on US citizens unless progress was made on the issue. The Commission declined, saying that this would be counterproductive, but added that the matter could be reviewed depending on progress.
The question was raised in the past week during a visit to Washington by Bulgarian Foreign Minister Ekaterina Zaharieva.
A Foreign Ministry statement after Zaharieva's talks with US Secretary of State Mike Pompeo quoted Zaharieva as saying: "The US will continue to support our country in the process of reducing the number of denied US visas for Bulgarian citizens, which is one of the criteria for inclusion in the Program.
"Of course, we are also making efforts, in close co-operation with the US embassy in Sofia, to inform Bulgarian citizens of the conditions they have to meet in order to get a visa," she said./IBNA
(Photo: Clive Leviev-Sawyer)