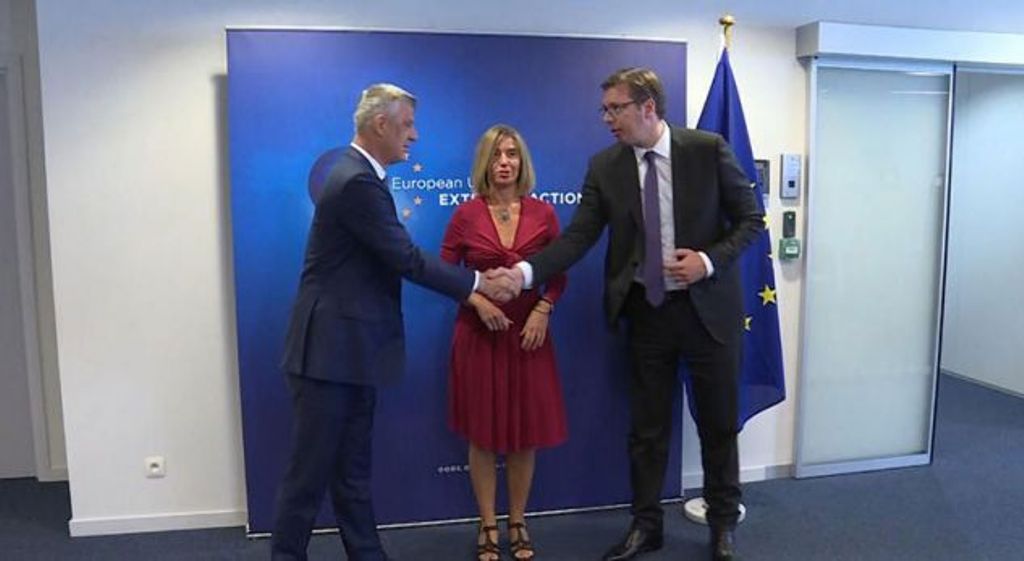 Kosovo and Serbia have entered the final phase of dialogue which aims at normalizing ties between the two countries.
However, this process of dialogue has recently come to a halt and no meetings have taken place between the presidents of the two countries in the past four months.
This stalemate has worried EU representatives. EU ambassador to Serbia, Sam Fabrizi has called on Pristina and Belgrade to resume dialogue.
"We urge Kosovo and Serbia to engage constructively and normalize fully their relations through a comprehensive and legally binding agreement, so that they can advance on their respective European paths", he said.
Meanwhile, European Commission spokesperson, Margaritis Schinas has declared that Kosovo and Serbia must solve their problems before becoming part of the European Union.
"No bilateral problems should be imported to the EU. It's necessary that dialogue resumes. If Kosovo and Serbia do not settle their differences, they will not be able to become EU members", Schinas said.
The talks between the two countries were initially technical and they started in 2011. In April 2013, Kosovo and Serbia struck the first deal for the normalization of relations, which included a variety of topics.
So far, the process of dialogue has enabled Serbia to launch accession negotiations with t he European Union, while Kosovo managed to sign the Stabilization and Association Agreement.
A comprehensive agreement for the normalization of relations is a prerequisite for both countries' EU perspective, however, it is still unclear how this agreement will be.
Pristina says that the agreement should lead to Kosovo's recognition by Serbia and a seat in the UN. Belgrade refuses to recognize Kosovo's independence, while demanding "compromise" without clarifying how this compromise could be. /ibna/