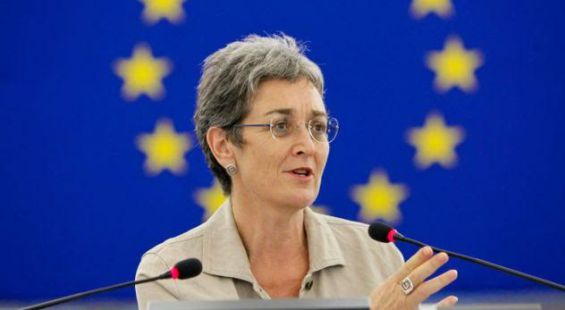 Rapporteur on Kosovo in the European Union, Ulrike Lunacek has sent her wishes on the occasion of Kosovo's Independence Day, saying that there are only a few steps remaining until the visa free regime is achieved.
Lunacek has added that she urges political parties in Kosovo to continue their work in a constructive manner.
"Kosovo is the only country in Western Balkan whose citizens cannot move without visas toward the EU.  Liberalization of visas is not a right on its own, but it is a process based on merit. The government and parliament in Pristina have delivered almost all the standards that have been requested", Lunacek said.
But, the EU official said that it is now up to the government of Kosovo and parliament to decide on the remaining conditions.
"The current gridlock must end. The two remaining requirements must be delivered by Kosovo as soon as possible: ratification of the demarcation agreement with Montenegro and further efforts must be made in the fight against corruption and organized crime in order to yield concrete results", Lunacek said.