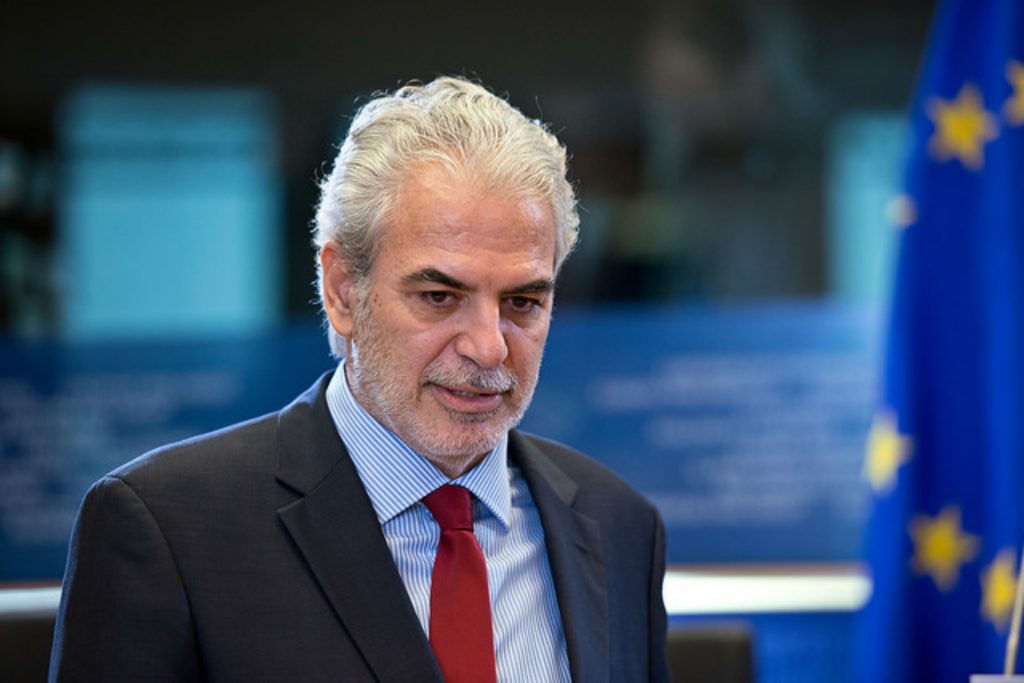 Brussels, September 28, 2016/Independent Balkan News Agency
By Georgia Vasiliou – CNA
The migration crisis is a crucial issue for the EU, Commissioner for Humanitarian Affairs and Crisis Management Christos Stylianides (photo) has said, noting that there is a global moral obligation to address this problem.
The Commissioner expressed the opinion that the EU-Turkey agreement is being implemented in a satisfactory manner.
Briefing Cypriot journalists visiting Brussels on the latest developments regarding the migration crisis, he said that it is no secret that there are disagreements among member states.
He expressed the opinion that the moral obligation to tackle the issue is not an obligation the EU bears on its own. "However, we also need a global response to this," he pointed out, noting that progress has been made towards understanding this.
"There are difficulties but we are close to having a common EU stance," he added. Solidarity, Stylianides said, is a European value and it should be expressed in cases like this.
"I do understand worries expressed regarding this, however I do not share the opinion that big societies cannot absorb some small numbers of refugees," he said.
"I have repeatedly said that the EU-Turkey agreement is a basic pillar of the EU policy for three reasons," he noted.
First, Stylianides said, it is unacceptable to know that there are thousands of refugees in a country which is on an accession course and ignore this fact. The financial assistance under the agreement is designated for the refugees, he explained.
As regards the size of the aid allocated, which amounts to 3 billion Euros for 3 million refugees in Turkey, he said that this is equal to the financial assistance given to third countries accepting big number of refugees such as Lebanon and Jordan. Of course, he noted, the special circumstances of Lebanon are taken into consideration.
Speaking on the main fields that fall under his jurisdiction, the Commissioner explained that humanitarian aid and crisis management are the two main pillars of his portfolio and made it clear that the humanitarian aid is not used for any political aims whatsoever.
Asked to assess the implementation of the agreement with Turkey, Commissioner Stylianides said that it is being implemented at very satisfactory levels as he witnessed during his visit to the refugee camps in the country.
Source: Cyprus News Agency