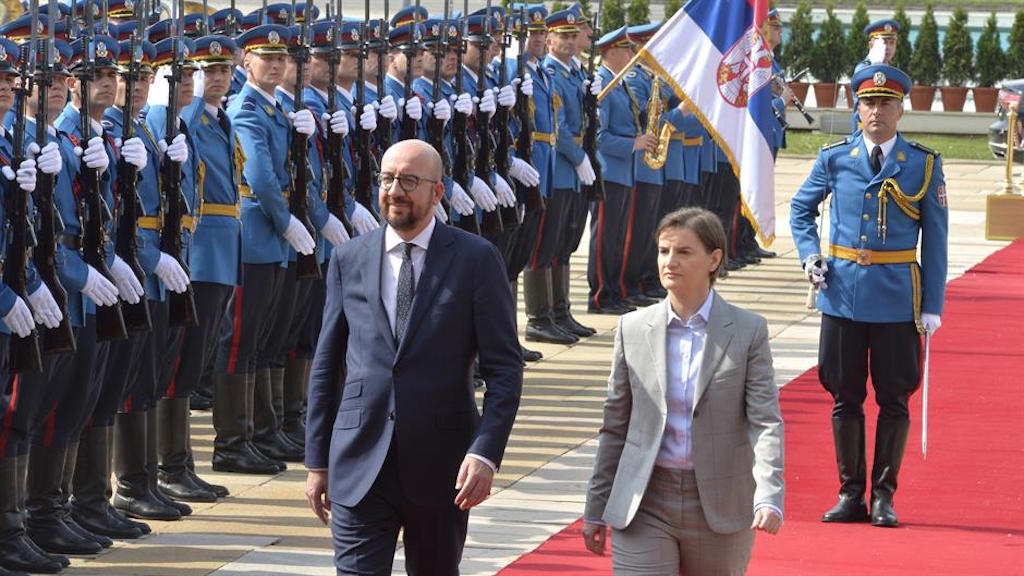 The European Union should strategically define its relations with all Western Balkans' countries, with respect to their different approaches, in order to ensure the prosperity and stability in the whole region, said Charles Michel, Belgian prime minister. Michel spoke at the press conference with his Serbian counterpart Ana Brnabic in Belgrade today. He is on a
 two-day
 official visit to Serbia.
"We are determined to play more active role so that we can better understand the relations in the region", Michel said.
Brnabic thanked her Belgian colleague "for his readiness to hear Belgrade's positions on both what is going on in the region, and on the Serbian path to Europe". "I am grateful to Belgium for its support to Serbia in its European path", she said, specifying in that sense, the opening of negotiating chapters 23 and 24 which refer to the rule of law, judiciary and coping with the organized crime.
The Serbian prime minister underlined the "successful cooperation" between the law enforcement agencies of Belgium and Serbia.
At the same time, bilateral economic links are modest, Brnabic said. In 2017 trade exchange was around 540 million euros. Both Brnabic and Michel stated that tourism can give an impulse to better economic cooperation.
Michel said that the number of Belgian tourists in Serbia is growing. "This potential should be identified", the Belgian PM added.
Last year (2017), the number of Belgian tourists in Serbia increased by 38 percent compared to 2016; in January and February this year (2018) the increase was 93 percent in comparison with the corresponding period in 2017, Brnabic specified.
Michel also met with the country's President Aleksandar Vucic, whom he called a "key factor" in the region. "You are extraordinarily important for the future of Europe and the EU", Michel told Vucic at the press conference…. /
IBNA