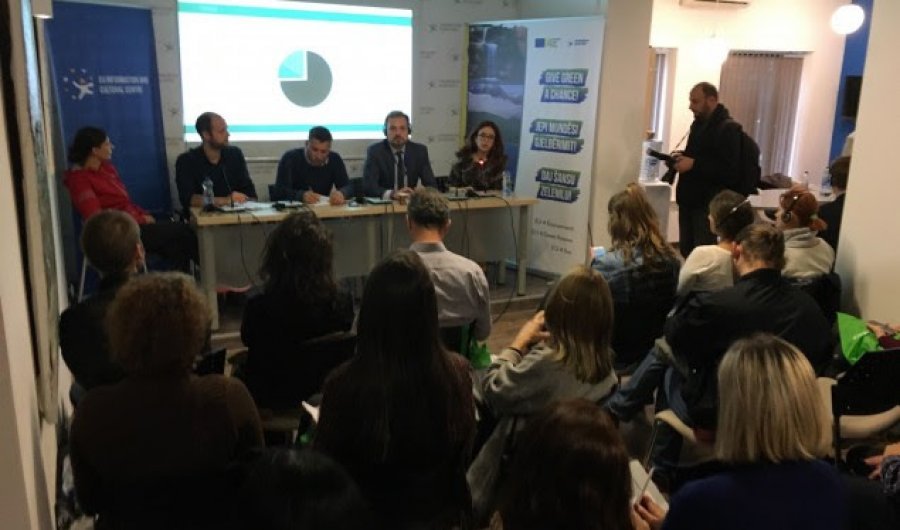 The EU Center for Information and Culture has hosted a discussion called "Effective management of wastes and recycling in Kosovo".
The participants in this discussion said that a lot of efforts are being made to create a special space for the collection of dangerous wastes.
Panelists also added that another problem which they have identified is the mismanagement of wastes in the municipalities of the country.
Libor Chlad, vice chairman of the Cooperation Office said that a new space should be created for dangerous wastes, because they just cannot be left in an ordinary open space.
He said that each year, the EU allocates around 100 million euros, a part of which goes for environment, while assuring that this support will also be present in the future.
The head of the organization Let's Do it Kosovo, Luan Hasanpapaj said that Kosovo's institutions are not doing a lot, because many projects have only remained on paper.
He said that the maintenance of public areas in Kosovo by public institutions should be a priority. /ibna/