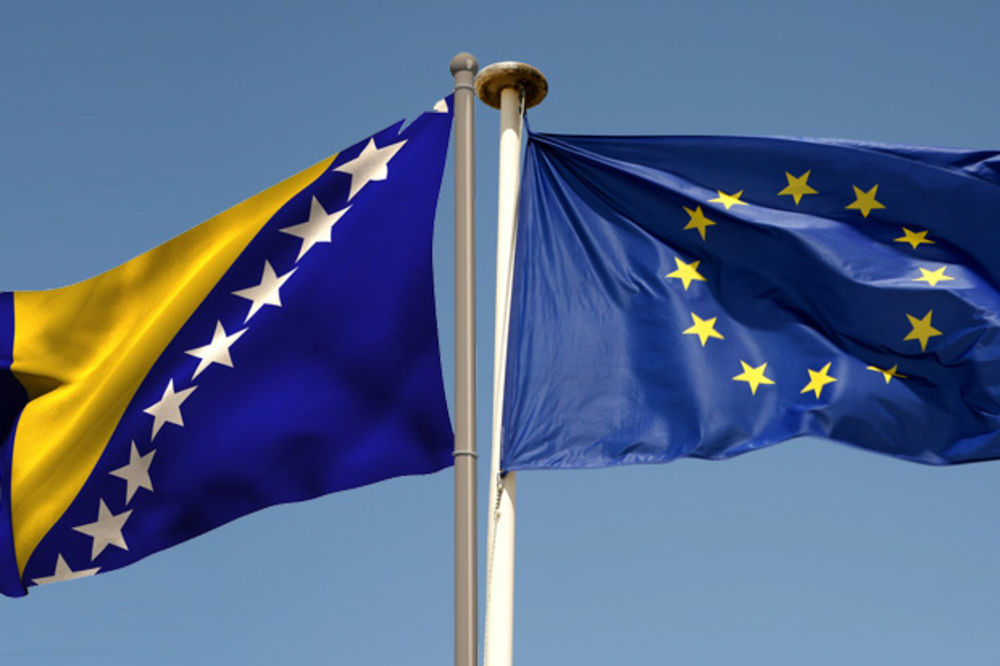 In support of Bosnia and Herzegovina's fight against money laundering and prevention of terrorist financing, the European Union is funding a three-year project worth EUR 2 million. The project has provided the State Investigation and Protection Agency (SIPA) with analytical software and computer hardware for the Anti-Money Laundering System (AMLS) and prepared a draft capacity development plan for the Financial Intelligence and the Unconstitutional Crime Units.
Representatives of the police, courts and prosecutors' offices have been provided with appropriate training through concrete examples of criminal offences of money laundering and terrorist financing, thus giving them an opportunity to identify such cases in BiH. As part of the training, efforts were made to improve cooperation among all structures, in order to facilitate work towards improving on the number of final judgments for these crimes in BiH and confiscation of illegally acquired property.
Seminars were organised through the project for authorised persons from the financial sector, particularly banks and microcredit organizations, as well as lawyers and notaries. Emphasis was placed on the transfer of knowledge related to the Risk Assessment of Money Laundering and continuous monitoring of risk-based clients, which should lead to higher quality reporting of suspicious transactions.
"The Project presented the best practices of the Republic of Slovenia emphasizing the importance of financial investigations for detecting the criminal offence of money laundering, the timely freezing, subsequent temporary blocking and finally confiscation of illegally acquired property. Good practices of the Republic of Slovenia were used also in the preparation of the first report of the State Risk Assessment, its update, structural analysis and action plan, which was drafted by the competent authorities on the basis of identified threats/vulnerabilities", according to the EU Delegation to BiH.
Special attention has been given to the Action Plan, which should be prepared based on the results of the Risk Assessment of Money Laundering and Terrorist Financing in BiH. The Risk Assessment of Money Laundering and Terrorist Financing in BiH was completed and adopted by the BiH Council of Ministers in 2018.
The project enabled comprehensive analyses of the criminal legislation in BiH using the Moneyval evaluation procedures. The recommendations of the Financial Action Task Force (FATF) which represent internationally endorsed standards against money laundering and terrorist financing have been presented and compared against the Moneyval standards, with particular emphasis on the new FATF methodology. A draft list of indicators and proposals for how to detect suspicious activities in accordance with EU directives were prepared, which resulted in the preparation of a draft proposal for amendments to the state law for the prevention of money laundering.
BiH has met the requirements of respecting the EU criteria against money laundering, thus the European Commission decided earlier this month to remove BiH from the EU list of high-risk third countries for money laundering. EU recommendations entailed the criminalization of money laundering and terrorist financing, in-depth analysis of clients, keeping records and reporting on suspicious transactions in the financial and non-financial sector, as well as transparency of real property and improvement of international cooperation./IBNA