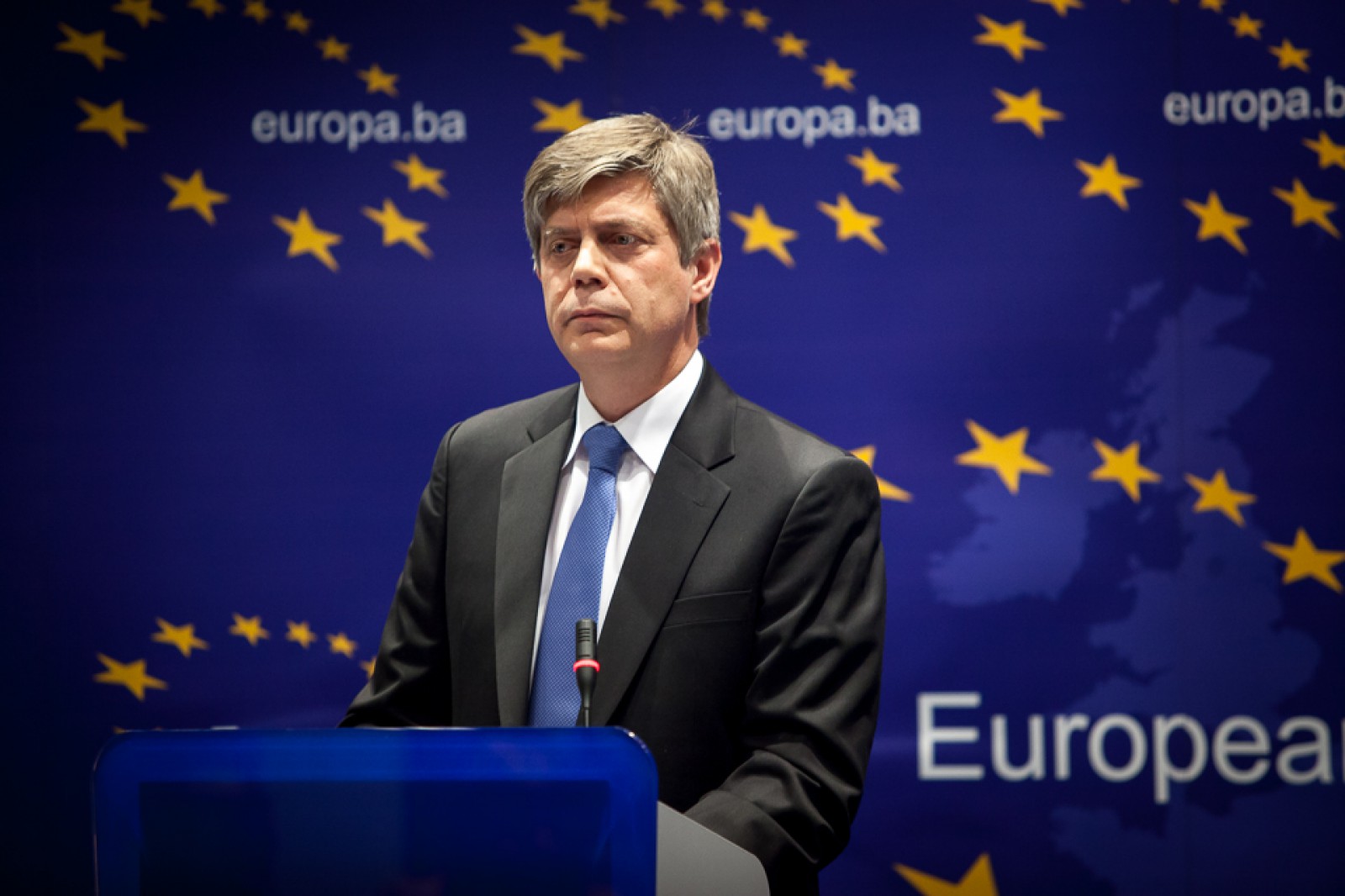 On 4 July, Ambassador Lars-Gunnar Wigemark, the EU Special Representative in BiH organised a preliminary discussion in Sarajevo on the need to keep working on the existing Reform Agenda after the October election, too.
The aim, apart from the obvious necessity in keeping up the positive work done so far, was to identify those areas that might need immediate attention by the next set of governments.
"The discussion was attended by representatives of major political parties, employers, unions and civil society; including economic experts", Sarajevo Times. The discussion was informed by contributions from the IMF, World Bank, IFC, EBRD, USA and EU.
Three years ago, with the practical support of the International Community, Bosnia and Herzegovina began focusing on strengthening the 'malfunctioned' socio-economic situation in the country, and thus embarked on a, rather "ambitious path of reforms".
Reforms that would improve the country's economic status and growth, they would help create jobs so that -especially- BiH's youth would not need to emigrate abroad in order to have a better future and the overall life of the citizens would get better.
It is too much to say that BiH people go through prosperous days, however, it would not be a lie to note that things have improved, even if -like in most such cases across the globe- through harsh measures and further belt tightening.
Sarajevo Times do underline that "many challenges still remain" and here they are: "BiH's society is ageing rapidly, too many citizens are hurt and disheartened by widespread corruption, and young people are leaving the country in search of a better future. The rule of law remains weak and a bloated and inefficient public sector puts a heavy burden on a private sector that still provides too few opportunities—especially for the young. This analysis was shared by most participants during the discussion."
So, the July 4 discussion was actually an alarm bell for those who will win in the upcoming election in order to remember after their victory, that the country still goes through a very rough patch and they should roll up their sleeves as soon as the first post-election day comes and get down to serious work…. / IBNA
Main Photo (File): EU Special Representative in BiH, Ambassador Lars-Gunnar Wigemark