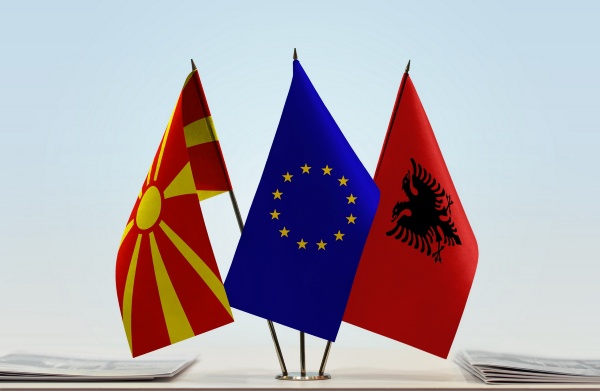 The EU European Affairs Ministers, during today's teleconference agreed for the negotiations with North Macedonia and Albania to commence.
"Very pleased that the EU Member States today reached a political agreement on opening of accession talks with Albania and North Macedonia. I wholeheartedly congratulate both countries", Neighborhood and Enlargement Commissioner Oliver Varhelyi posted on Twitter.
"The European Council has finally succeeded in meeting the expectations of the Western Balkan countries and their citizens who have been waiting for a positive development for a long time now. This act is even more important now. Not because we have overcome the frustration caused by the Council's decision in October, but because Europe and the world are experiencing an unprecedented situation today. The green light for opening accession negotiations with North Macedonia and Albania shows that Europe is able to make decisions during crisis periods", Bulgarian MEP Ilhan Kjuçuk commented.
He argued that the EU could not afford to abandon the region at this critical time.
"Together with some MEPs we have called on the European Commission to propose effective measures to support the Western Balkans in their fight against coronavirus. I am pleased that this issue was also discussed at the Council meeting, as urgent decisions need to be taken and funding must be directed towards the region. We must respond to the needs of humanitarian and civil protection. Only then will we be able to overcome this pandemic", Kjuçuk added.
The EU Council will determine the conditions the two countries must meet before the EU Summit at the "intergovernmental conference" that will officially kickstart negotiations.
With today's decision, which will be confirmed by a written procedure to the Member States and will be initiated tomorrow, four out of the six countries in the Western Balkans will negotiate with the EU. The date of the negotiations will be configured later due to the coronavirus pandemic. /ibna