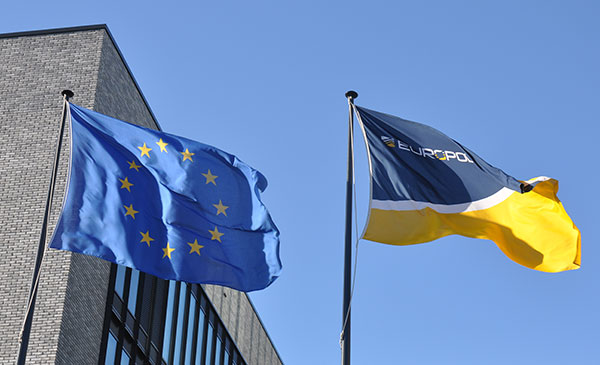 Athens, August 28, 2016/Independent Balkan News Agency
By Spiros Sideris
EU is sending 200 members of Europol in Greece and Italy to tackle jihadist enclaves among migrants – refugees, announced in an interview with "Evening Standard", the head of Europol Robert Wainwright.
"These forces will operate in parallel with the Greek coastguard and will use special techniques to identify potential terrorists", noted the British director of Europol.
The decision came amid escalating concerns about the possibility of a new terrorist attack in Europe. The Wainwright even leaves open the possibility of developing similar forces to Italy as well.
"There will be a second line of defense, and we hope to develop some forces within the centers, where refugees and migrants are accommodated", he adds.
The European Organization for Migration estimates that more than 270,000 refugees have entered Europe, mainly through Greece and Italy, from the beginning of the year. At the same time, approximately 3,165 are missing or died during their attempt to cross the Mediterranean.
The continuing terrorist attacks in European countries and the fear of even greater blows mobilized European services for better operational control of refugee flows, which might hide potential terrorists.
On the other hand, the Europeans, according to a report in Bild in early August, have not helped the efforts of Greece, based on the EU – Turkey agreement in March 2016, for the staffing of the Asylum Service and EU – Greece Border Control.
Citing data of the European Commission, the newspaper states that so far were sent to Greece only 66 of a total of 1,580 Frontex employees that were supposed to have been sent.
Also in Greece are just two of the 60 specialists on deportations issues, 92 of the 475 asylum experts and only 61 of a total of 400 translators that had been agreed.
What's more, from the 30 lawyers who were to travel to Greece, no one has appeared yet, according to the publication.
The author writes that all this causes delays in the procedures for the examinination of applications for asylum, and as a result to date very few refugees have left Greece. According to statements by members of the Greek Asylum Service, 3-5 months are required for the final decision to whether or to  grant asylum, due to lack of qualified personnel.
If the EU and the countries participating in the aid program, had manned the Greek services perhaps there would be better control. Unfortunately, once again, Europe is unable to react with speed, causing the perpetuation of the problems in the refugee crisis.