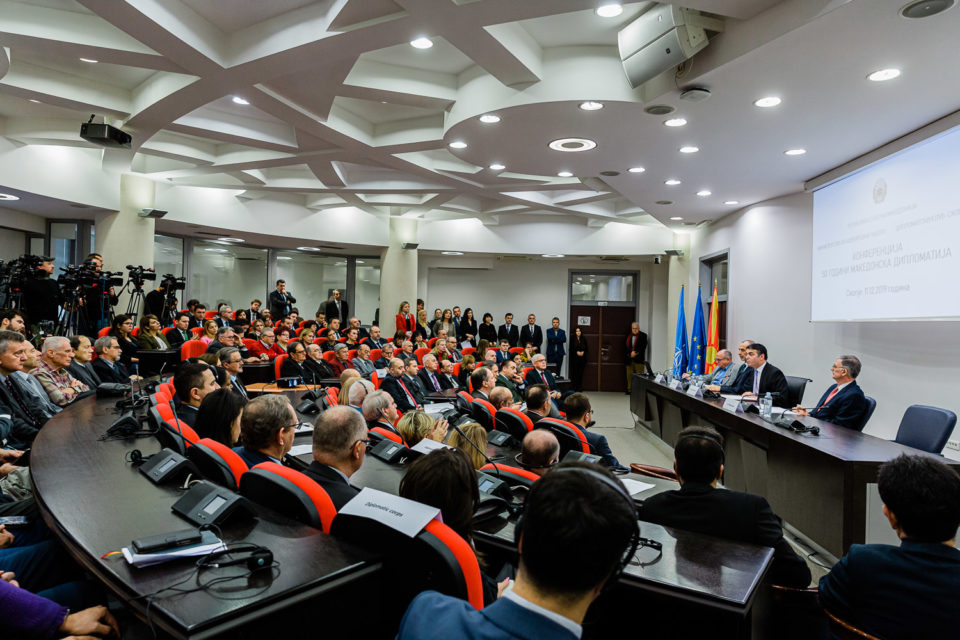 Foreign Minister Nikola Dimitrov stressed that the European Union remains the top priority in North Macedonia's foreign policy plan. He made these comments today on the occasion of the 50th anniversary of the country's diplomacy at the conference "50 Years of Macedonian Diplomacy", organized by the Ministry of Foreign Affairs and the Diplomatic Club.
"Every country in diplomacy emphasizes its identity, its cultural value, its historical tradition. The role of diplomacy is to build bridges, friendships, and the first 50 years are always the most difficult in building diplomacy", Dimitrov said.
The head of diplomacy said that professional diplomacy is the foundation of our success and the Ministry of Foreign Affairs is the house that preserves, upgrades and mobilizes the experiences learned over the years.
"Taught in the past when some open issues blocked integration processes but also served as an excuse for irresponsible domestic policy, we chose a resolute and proactive approach in establishing the state as a stable and responsible regional and European stakeholder. Practicing open access policy aimed at resolving problems and open issues should remain at the core of our diplomatic activities", Dimitrov said.
According to him, EU membership is a top foreign policy priority.
The Slovenian ambassador in Skopje, Milan Jazec, said that the first 50 years of building a diplomacy were the most difficult.
"You are celebrating 50 years of diplomacy today. It means that you have succeeded. North Macedonia and Slovenia are very similar, and diplomacy has started with informal capacity", Jazec said. The Slovenian ambassador expressed hope that North Macedonia would soon complete the formal part and become part of the European integration process and begin to act as part of it./ibna