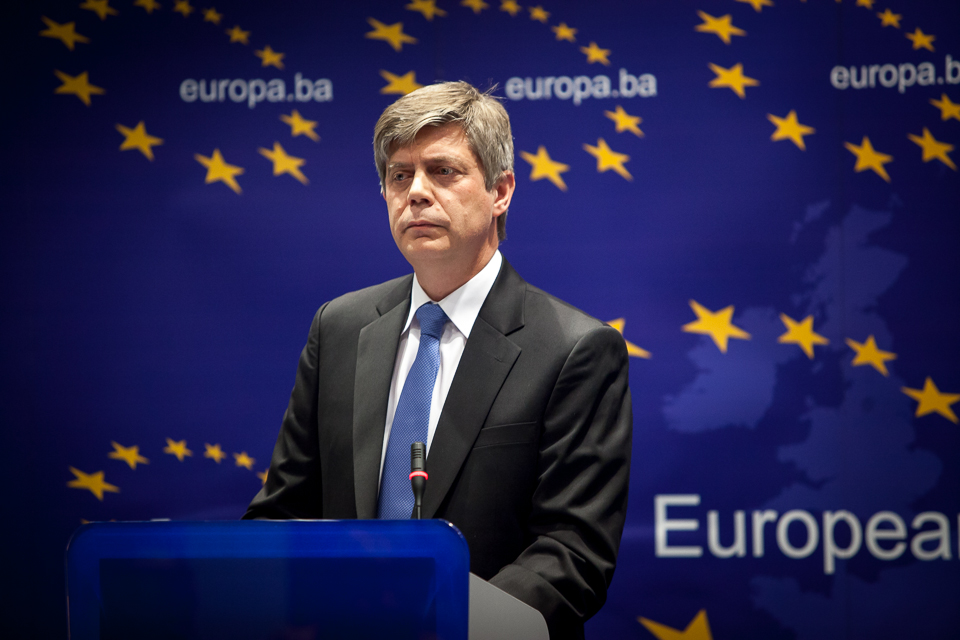 Sarajevo, September 28, 2015/Independent Balkan News Agency
By Mladen Dragojlovic
Head of EU delegation and EU special representative in BiH , Lars Gunnar Wigemark, said at the international conference on the review of progress made on the 2014 Donors' Conference on floods, that further EU assistance will be available to BiH to build resilience against future natural disasters.
The conference was held in Sarajevo and participants were from BiH, EU, Serbia and other international organizations like UNDP and World Bank.
"EUR 42 million and EUR 30 million for BiH and Serbia respectively would be followed by a further EUR 41 million for BiH and EUR 62 million for Serbia to further support flood recovery and flood risk management", Wigemark said in his opening speech on the conference.
He added that the joint goal for the future is to avoid that similar or other disasters cause such devastation to human beings, the environment, cultural heritage, as well as to communities and to economic activities. Wigemark emphasized that all remember the flooding and the devastating effects – affecting families, homes, businesses, schools and public services.
"Sadly, however, as a consequence of climate change in particular, these kinds of natural disasters will become more frequent, more devastating and more violent. That's why I think that this conference should not only try to track and analyse the progress that has been achieved given the many pledges from donors made in July last year, we should also look at how we can take preventive action so to prevent future disasters from having such devastating effects. We cannot prevent disasters from occurring of course, but we can become better at dealing with them", Wigemark added.
He reminded participants that, at the Donors' Conference in Brussels last July "Rebuilding together", organised also with France and Slovenia, the EU pledged close to EUR 200 million in total for both Serbia and BiH. In BiH, close to 9,000 people have returned home already, 2,000 families will be returned by the end of this year, 104 schools and kindergartens were rehabilitated and equipped, to the benefit of 46,000 children, students and teachers.
"Importantly, we have also supported 56 small and medium-sized enterprises here in BiH, through that we have contributed to retaining and generating of more than 2000 jobs. Overall, we produced results for over half a million people in BiH", said the EU Special Representative in BiH.
Wigemark stressed that BiH Action Plan for flood protection and river management 2014-2017, adopted in January this year, is a success story.