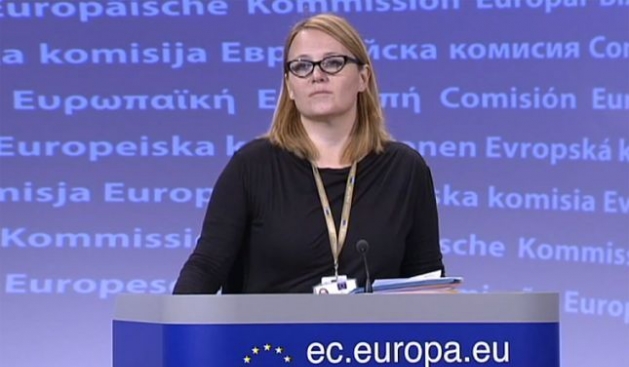 The improvement of relations between Kosovo and Serbia is of a great importance for the preservation of peace and stability between the two sides and the region.
This was said last night by Maja Kocijancic, spokeswoman of the EU head of diplomacy, Federica Mogherini.
Mogherini said that the improvement of relations between Belgrade and Pristina "is important for the progress of both sides in the EU integration path".
"In the fourth high level meeting between Serbia and Kosovo, an agreement was reached between the sides to restrain themselves from the repeated provocative comments", said Kocijancic, inviting the sides to lower their tones  and reduce tension.
This way, Kocijancic has reacted against some of the requests made on the media for Federica Mogherini to comment the declaration issued by Serbia's PM, Aleksandar Vucic, who has blamed Kosovo's delegation for not reaching an agreement in the last round of the dialogue in Brussels.
The government of Kosovo has reacted against Serbia's declarations by stressing its commitment for dialogue, peace and stability and normalization of relations between the neighboring countries.
Kosovo's PM, Isa Mustafa reacted against the declaration made by the Serb PM, Aleksandar Vucic who had declared that Serbia is the one trying to preserve peace in the region by saying that "Kosovo is the best example of commitment in the region for democratic ways of addressing disagreements". /balkaneu.com/