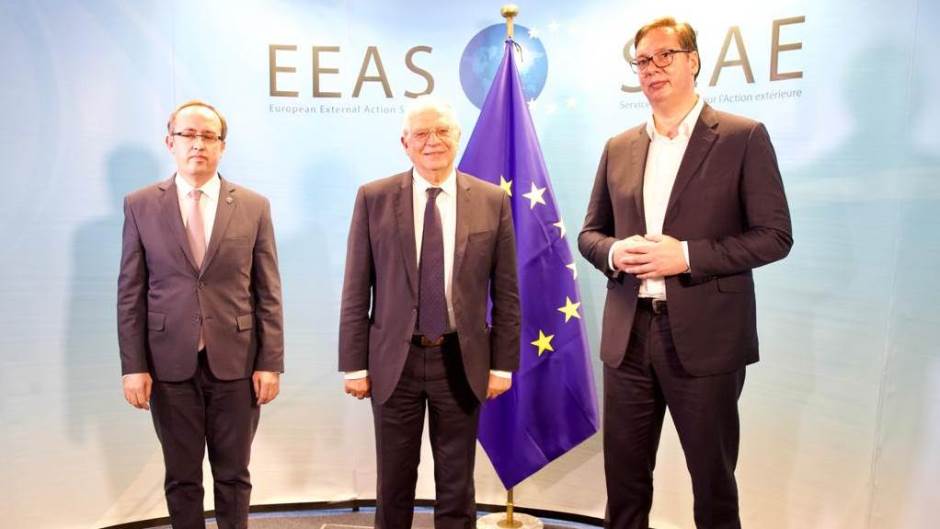 The Belgrade-Pristina dialogue will continue next Wednesday at a technical level, according to early reports from the Serbian side.
Following a bilateral meeting with EU Representatives Josep Borrell and Miroslav Lajcak, Serbian President Aleksandar Vučić attended a tripartite meeting between delegations from Belgrade, Pristina and the EU.
The Kosovar delegation is led by Prime Minister Avdullah Hoti who, for the first time, will be taking on the role of chief negotiator in the dialogue between Belgrade and Pristina.
The EU mediators in the dialogue are EU High Representative for Foreign Affairs and Security Policy Josep Borrell and EU Special Representative for the Belgrade-Pristina Dialogue Miroslav Lajcak.
European Neighborhood and Enlargement Commissioner Oliver Varhelyi announced today that he held a good conversation with President Vučić in Brussels on Serbia's EU accession reforms, the fight against Covid-19, regional co-operation and preparations for the economic and investment plan to be presented by the European Commission in the autumn.
Verhelyi also posted a photo with Vučić on Twitter.
Charles Michel welcomed the resumption of talks between Belgrade and Pristina.
"I fully support the efforts of Josep Borrell (Head of European Diplomacy) who convened the Dialogue today in Brussels", Michel posted on Twitter. /ibna