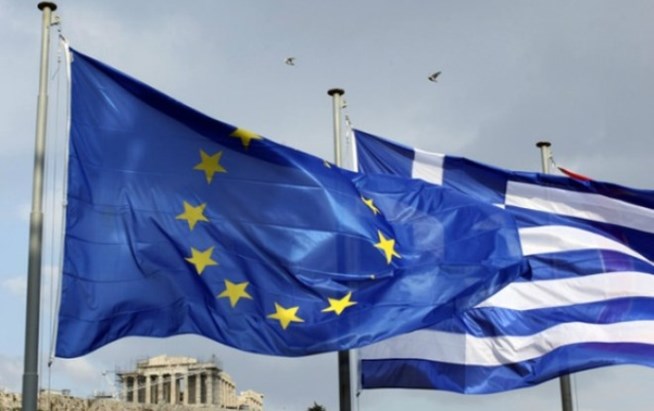 By Lefteris Yallouros – Athens
Greece's presidency of the European Union, began Wednesday January 1st.
The country takes over at the helm of the Union from Lithuania as it still attempts to deal with the ongoing financial crisis.
In its fifth EU presidency since joining the bloc in 1981, Athens plans to host 14 ministerial meetings and another 120 related gatherings in the first six months of 2014 as it gets to set EU priorities.
Even the country's budget for holding the EU Presidency (EUR 50 million) reflects the abysmal state of the Greek economy as it is the lowest in the history of the EU.
Goals
Officially, Antonis Samaras, Greece's prime minister, has identified growth, employment and social cohesion as the country's main priorities for its six-month long presidency. Migration is another issue that features large in Greece's agenda for the presidency.
The Greek presidency also has ambitions to further develop economic governance in the Eurozone and it will also seek to revamp the EU's strategy on maritime affairs as well as kicking off talks on a possible Commission proposal on regulating shale gas exploration.
In an interview with Euronews on Wednesday, Venizelos, who is also deputy Prime Minister said Greece was seeking "a new narrative for Europe."
Besides the official goals, the next six months have a much wider significance for the Greek government and the PM himself. Samaras views the six-month post as an opportunity to send a message that Greece is well on the road to recovery and taking its European credentials seriously.
"Greece begins the EU presidency with positive results, a primary surplus and an expected revival ahead. It will be a presidency of hope for a more expansive and improved Europe" Samaras said in Brussels last month presenting priorities of the Greek Presidency.
Greece is hoping that a successful EU presidency will ease relations with Brussels and the country's lenders as talks with the troika continue. Any breakdown in talks over the next six months could prove a major challenge to the Greek presidency.
Hope
Preventing the rise of populism and euro-scepticism ahead of European Parliament elections and Greek municipal elections in May is also a concern Athens and its European piers will have to work in tandem in order to address it.
"This is going to be a presidency of hope. Hope for more Europe and hope for a better Europe," Samaras said.
A smooth and successful Greek presidency is considered a way to block far-right parties from achieving major gains and is a win – win for the country and the Union as a whole.
The Greek presidency will be officially unveiled on January 8 when the EU's 28 commissioners are to convene in Athens. Samaras will then present the Greek priorities in Strasbourg on January 16.Greece will hand the presidency over to Italy on 1 July 2014.