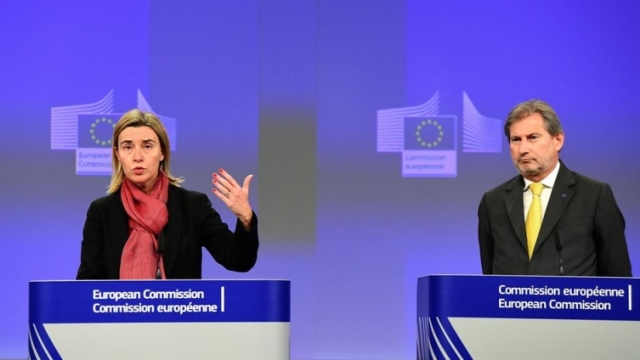 The EU head of diplomacy, Federica Mogherini and EU Enlargement Commissioner, Johannes Hahn have praised the election process of Sunday in FYROM.
The two EU officials have asked for the new government to be formed as soon as possible, while saying that the elections are key to restoring democratic and constructive dialogue.
"Sunday's early elections in FYROM were held in a quiet and normal atmosphere with a good turnout. The elections were observed by OSCE/ODIHR. These elections were a key element for the Przino Agreement of 2015. They offer a key opportunity to restore democratic and constructive dialogue in order to overcome long political crisis and achieve Euro Atlantic integration goals", said Mogherini and Hahn in their joint statement.
They said that they're looking forward for the constitution of the new Parliament and new Government and the implementation of reforms in order to address urgent reforms.
"Government and opposition must continue to implement previous political agreements, including the support that should be offered for the Special prosecution", the EU says. /balkaneu.com/