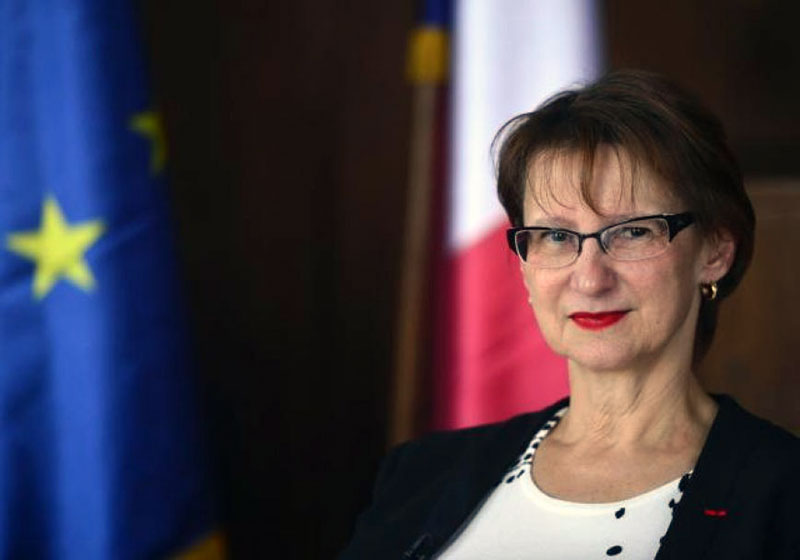 Belgrade, July 15, 2016/ Independent Balkan News Agency
By Milos Mitrovic
New chapters in Serbia-EU accession negotiations would be opened on July 18, French ambassador in Serbia Christine Moro (photo) has confirmed on Thursday. At the reception she has organized on the occasion of French national holiday, Moro recalled that opening of chapters 23 and 24 has been agreed at the recent Western Balkan-EU summit in Paris.
These chapters tackle judiciary and fundamental rights, law, freedom and security.
Summit in Paris was an opportunity for France to demonstrate its commitment to Western Balkan, ambassador Moro told journalists in French embassy in Belgrade.
Considering cooperation between Serbia and France in past 12 months Moro said that there was close collaboration in security issues, counter-terrorism, border controls and fight against criminal.
"The danger of terrorism in France still exists", ambassador said referring to attacks in 2015. "We appreciate friendship that we have with Serbia, including both officials and population".
She praised economic cooperation between two countries. In 2015 the trade exchange was increased for 20 percent; France became six largest foreign investor in Serbia and second largest investor in Serbian Autonomous Province of Vojvodina.
Moro also underlined good bilateral cooperation in 2015 Paris climate summit as well as in the field of culture and universities company. She recalled that French Army had initiated ceremonies to mark 1916 Serbian army debarkation on Corfu Island.
In her words, young people should be in the focus of cooperation. "Our objective is that young are always in the focus of cooperation in order to assist them to become professionals and to be on Serbia's service in the future", ambassador said recalling that so called Positive agenda for young people of the Western Balkan was adopted at Paris conference on July 4.