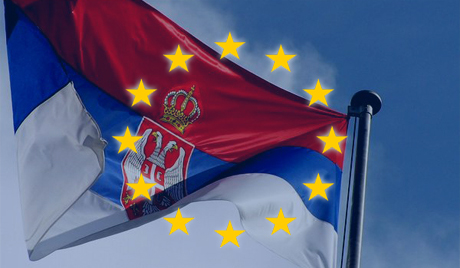 Belgrade, November 10, 2015/Independent Balkan News Agency
By Milos Mitrovic
The conditions for the opening of the first chapters in accession talks with Serbia have been met, European Union Enlargement Commissioner said today. In the last 12 months Serbia took the biggest steps in approaching EU standards, Johannes Hahn suggested. Later today Michael Davenport, EU Delegation head in Serbia, will deliver European Commission's progress report on Serbia to Prime Minister Aleksandar Vucic.
The European Commission has published key findings of the 2015 report on Serbia. "Serbia completed comprehensive action plans required for the opening of rule of law chapters 23 and 24 and has reached key agreements with Kosovo as part of the normalisation process, dealt with under chapter 35", the report states.
Although Serbia continued to make progress as regards the political and economic criteria, it needs to consolidate and further sustain its economic and structural reforms agenda, including on public administration reform and economic governance, the Commission suggests. Serbia also needs to enhance the credibility and predictability of the rule of law sector, including the full exercise of freedom of expression.
EC assessed that Serbia has made a substantial effort to ensure that refugees receive shelter and humanitarian supplies with EU and international support.
Serbia is also expected to remain committed to the normalisation of relations with Kosovo through continuous implementation in good faith of all agreements reached in the dialogue.
"Some progress was made towards eradicating political influence in public administration, which needs to be translated into practice. Rule of law reforms have started to be implemented… there is still room however, for political influence over judicial appointments, with the Serbian judiciary still facing major obstacles hampering its independence, efficiency and accountability. The legal framework to fight corruption and organized crime was upgraded, in particular to protect whistle-blowers. However, prevalent corruption and an inadequate institutional set-up continue to be detrimental to the business sector", EC found.