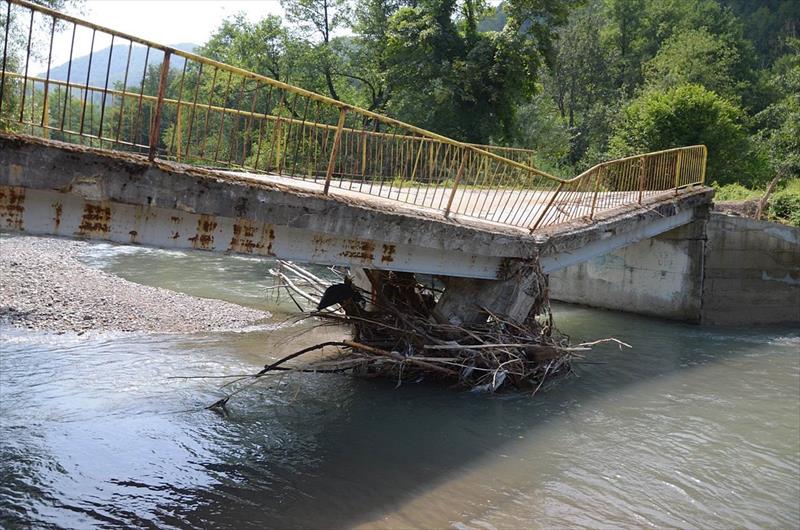 The European Union has provided €65,000 in humanitarian funding to assist the most vulnerable categories in Bosnia and Herzegovina as heavy rainfalls have caused floods and landslides in the northeast of the state in late June 2020, affecting as many as 15,000 people.
These rainfalls caused rivers and creeks to swell and flood houses and roads, forcing many to evacuate their homes. Many families have also lost their orchards and agricultural fields, which are often their main source of income. The floods have also brought damage to road infrastructure and water supply lines. This has added to the acute challenges the country is already facing amidst the coronavirus pandemic.
"This EU funding supports the Red Cross in delivering urgently needed relief to the vulnerable people affected by the floods in 15 municipalities and cities in the Federation of Bosnia and Herzegovina and Republika Srpska in the vicinity of Tuzla. A total of 1,000 most vulnerable people affected by flash floods, such as the elderly, people with disabilities and single parent households, will receive cash assistance to cover their urgent needs for living. Hygiene promotion activities will reach up to 15,000 people with information to stay safe from water contamination and infectious diseases.  New equipment will help the Red Cross to prepare for and respond to future floods. The funding is part of the EU's overall contribution to the Disaster Relief Emergency Fund (DREF) of the International Federation of Red Cross and Red Crescent Societies (IFRC)", announced the EU Delegation to BiH.
The European Union is the largest donor of the flood recovery efforts in BiH with around €84 million allocated in support to local communities that suffered severe damages in the 2014 floods. The funds are used to provide direct support to citizens through construction/reconstruction of housing units and ensuring stable and sustainable livelihoods for vulnerable families. A significant part of these funds was also used to increase capacities of BiH in terms of prevention and protection for integrated floods risk management./ibna