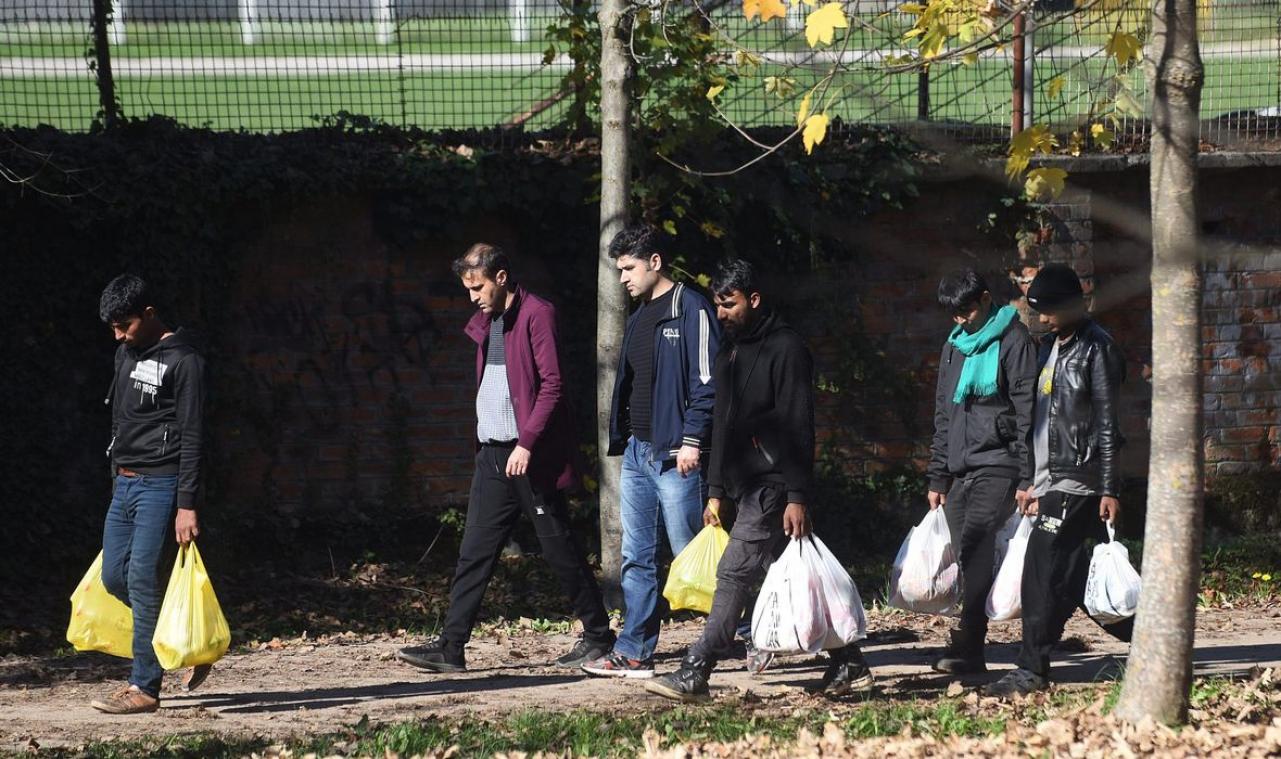 The European Union decided to address EUR 14.8 million for the needs of migrants and refugees who remain present in Bosnia and Herzegovina. This includes EUR 13 million of support to migration management – for which an implementation agreement was signed on 21 June with the International Organisation for Migration – and €1.8 million for humanitarian aid.
This brings EU overall assistance to Bosnia and Herzegovina to cope with the increased migratory flow since 2018 to EUR 24 million (EUR 20.2 million from the Instrument for Pre-accession Assistance and EUR 3.8 million of humanitarian aid). This is in addition to EUR 24.6 million assistance the European Union has provided to Bosnia and Herzegovina in the area of asylum, migration and border management since 2007.
Johannes Hahn, EU Commissioner for Neighbourhood Policy and Enlargement Negotiations, said that Bosnia and Herzegovina authorities, as it was stated in the recent Commission Opinion, need to ensure effective coordination, at all levels, of border management and migration management capacity, as well as the functioning of the asylum system.
"This is necessary for the country to take full advantage of the EU substantial assistance – in the interest of refugees and migrants and of the local communities," stressed Hahn.
Christos Stylianides, EU Commissioner for Humanitarian Aid and Crisis Management, said that the EU is committed to help those most in need and cover the basic needs of refugees and migrants in Bosnia and Herzegovina, complementing national efforts. He added that, it is important that the well-being of the refugees and migrants is at the heart of decisions for the location and quality of accommodation centres.
Building on the results of the previous assistance, this funding will ensure accommodation for around 5 000 refugees, asylum seekers and migrants. It will provide access to health and protection assistance and outreach to people living outside of the reception facilities. Also, some items such as jackets, shoes and sleeping bags will be made available for people in need. The unhindered access of humanitarian partners to those in need is crucial in addressing these humanitarian needs.
The EU funding will also strengthen the capacity of Bosnia and Herzegovina's authorities in border management, as well as for identification, registration and referral to services for refugees, asylum-seekers and migrants. It will also support assisted voluntary returns.
Since the beginning of the refugee crisis in Western Balkans the European Union has allocated more than EUR 25 million in humanitarian aid to assist refugees and migrants in Serbia, and over EUR 4 million to North Macedonia. EU humanitarian aid helps the most vulnerable refugees and migrants to meet basic needs and preserve their dignity. In addition to humanitarian assistance, the European Union has provided Western Balkans partners with significant financial support amounting to EUR 98.2 million for activities related to migration and refugee crisis. This is done primarily through the Instrument for Pre-accession Assistance.
Since 2007, the European Union has been providing assistance to Bosnia and Herzegovina worth amounting to EUR 44.8 million in the area of migration and border management through the Instrument for pre-accession assistance. The country has also benefited from the IPA regional programme 'Support to Protection-Sensitive Migration Management' worth up to EUR 14.5 million. The emergency humanitarian assistance provided so far amounts to EUR 3.8 million.
Over 33 300 refugees and migrants entered Bosnia and Herzegovina since January 2018, according to government estimates. Approximately 8 000 refugees and migrants in need of assistance are currently present in the country, mostly in the Una-Sana Canton. Approximately, 4 500 are accommodated in EU-funded temporary reception centres.
As of Friday 14 June, local authorities proceeded with a forced relocation of 900-1000 refugees and migrants to a new location called Vučijak that has been deemed unsuitable by the European Union and UN. The venue, without the necessary infrastructure in terms of water, sanitation or electricity, surrounded by minefields, creates a clear danger for the life and health of migrants. Furthermore, the land is a former landfill and may still be toxic. The European Union is concerned about the well-being of the people moved there and has, together with its humanitarian partners, requested the authorities to stop forced relocations and provide dignified and secure shelter solutions. The European Union is also concerned about the authorities' intention to take measures against humanitarian partners./ibna