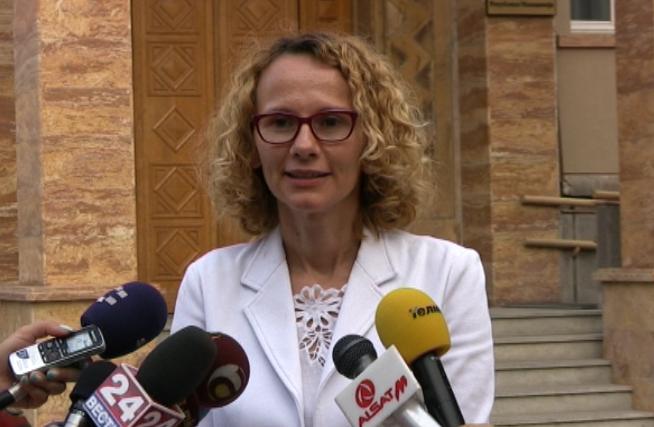 Skopje, June 3, 2014/Independent Balkan News Agency
By Naser Pajaziti
The vice chairwoman of the Macedonian Social Democratic League (LSDM), Radmila Sekerinska says that the country is risking negotiations for accession in the EU.
"With the recent actions of the government, we cannot expect a start of negotiations for accession in the EU. We may not even be given a recommendation for them to be launched", declared Sekerinska, the vice chairwoman of the largest Macedonian opposition party, which boycotted parliament and which has decided not to recognize the last parliamentary and presidential elections of April 27.
According to her, the country is expecting a negative report from Brussels and Premier Nikola Gruevski is worried about this.
"Gruevski is in panic and he wants to blame the opposition for this. Our duty is not to predict, but to warn that the steps taken in the recent months led to this situation, whereby not only we cannot hope for the start of negotiations, but we fear that we may not even be given the recommendation. This is a result of a non democratic government, where the prime minister and his entourage attempt to blame the opposition. European diplomats told them that the problem in this country is not the absence of opposition in parliament, as this is only a consequence. The problem for this country is the lack of democracy", declared Radmila Sekerinska.
Last week, leader of VMRO-DPMNE and the person who was mandated to form the new government, Nikola Gruevski, blamed the opposition for boycotting parliament and said that with this, the strategic interests of the country are being damaged and the recommendation of the EU for the opening of negotiations for accession is being jeopardized. /ibna/