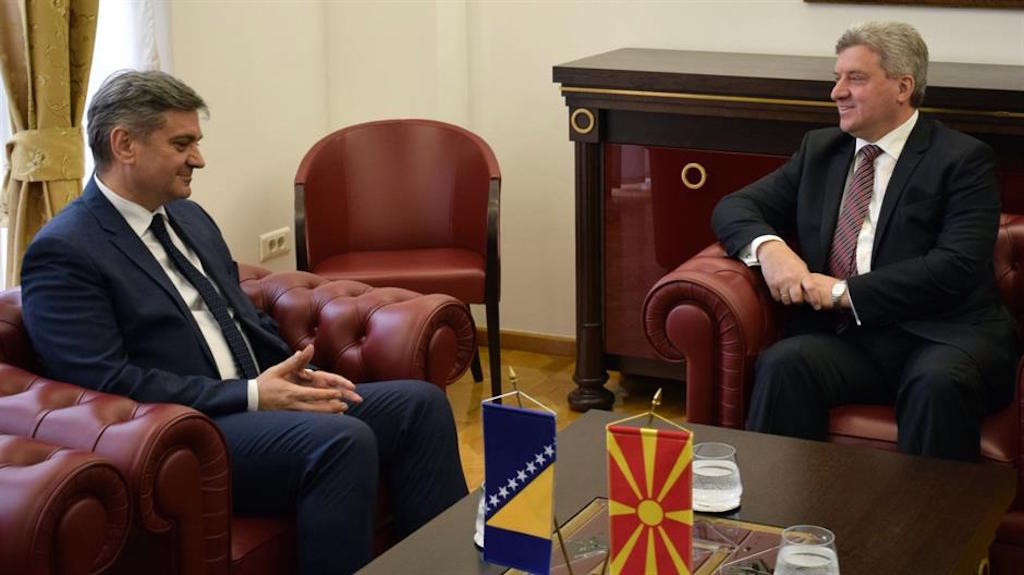 fYROMacedonian President Gjorge Ivanov met with Denis Zvizdić, chairman of the Council of Ministers of Bosnia and Herzegovina on Monday.
Ivanov and Zvizdić discussed the political situation in the region and in the two countries, confirming their commitment to fully integrate into the EU and NATO.
"European integration is essential to the stability and development of the region. We should build on the momentum of EU's attention that is finally focused on the Western Balkans and get ahead in the integration process", President Ivanov said.
President Ivanov also spoke about the upcoming meeting of the leaders of the Brdo-Brioni Process participating countries, to be hosted by the Republic of fYROMacedonia.
He said that it would be an excellent opportunity to deepen the discussion about the European integration of the Western Balkans and about overcoming regional challenges…./IBNA