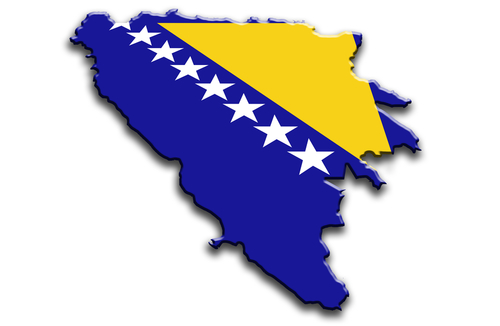 By Nevena Šarenac – Sarajevo
Due to the failure of the authorities in Bosnia and Herzegovina to agree on required implementation actions, the European Union has suspended 4.5 million Euros allocated for projects to support the tourism industry and the introduction of Quality Management Systems (QMS) for small and medium enterprises (SMEs) in Bosnia and Herzegovina (BiH).
The two capacity building projects aimed to support economic growth in the country through SMEs and tourism, the most competitive BiH industries.
Clear political agreement on the scope of activities, including the approval of relevant project reports, and an agreed way forward in project implementation are needed for further support to these sectors.
The lack of agreement does not only mean the potential loss of 4.5 million Euros of EU funds. It may also have implications on the allocation of millions of Euros of EU funds for economic development under IPA 2, the main EU programme of financial assistance to BiH for 2014-2020.
Commenting on the suspension, Deputy Head of the European Union Delegation to Bosnia and Herzegovina, Dr Renzo Daviddi, stated:
"We are disappointed because Bosnia and Herzegovina is not able to use the money available to it. In June, we were already forced to suspend five million Euros committed for projects in agriculture and rural development. Only a month later, we have to suspend additional millions of Euros in two equally important sectors – SMEs and tourism. The EU has repeatedly underlined that Bosnia and Herzegovina risks falling behind other countries in the region. This is as much an economic as a political issue – other Western Balkans countries are working hard on introducing EU quality standards and preparing for investments to increase their economic growth. While the EU is fully committed to assist Bosnia and Herzegovina to move down its EU path, we must also ensure that the funds provided by the EU Member States' taxpayers are effectively used. Only if there is a clear and verifiable agreement on the project activities, can these funds be mobilised again."
The Association of Small and Medium Enterprises have made a call to the EU Delegation in BiH to not close the possibility of withdrawing funds from the European Union to support economic growth in BiH, for the small and medium enterprises and tourism.
"You are right when you stated that the conditions for this type of support are not met. There is a need for a clear political agreement on the Activities related to the approval of relevant project reports and adjustment models for the implementation of projects, which we do not have", it was announced in the statement.
"Your attitude is correct and it is a clear warning to all those who do not do their job for which they are more than well paid to take seriously the problem of turning their usefulness into results; in June was suspended five million euros for projects of agriculture and rural development, and now in July we may lose another four and a half million euros of funds to support the development of SMEs and tourism", was stated from the Association.
They consider that this is primarily an economic and political issue, and it is not up to only one side of the good will of the European Union to help the economy of Bosnia and Herzegovina, but also on the other side primarily on the capacity and knowledge of local resources to adopt and implement transparently such assistance.
"So once again we ask from you – the representatives of the EU in BiH to leave open the access to these funds and to try to seek other ways of the flow of these funds to the true potential users in BiH", was said by the statement.
Bosnia and Herzegovina still has a window of opportunity to agree on this. The EU-BiH IPA Monitoring Committee will meet on 10 September 2013 to consider whether the projects should be terminated or if relevant preconditions are put in place and can go forward.