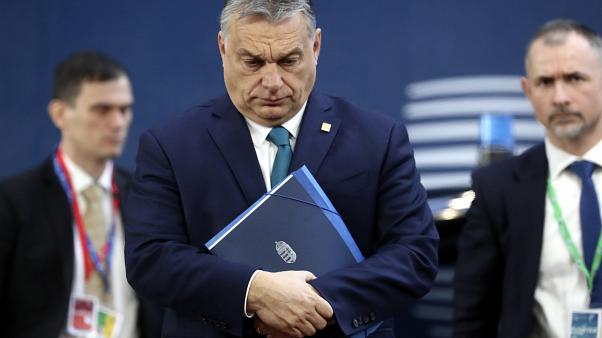 Prime Minister Kyriakos Mitsotakis, along with Norwegian Prime Minister Erna Solberg and other 11 European Center-right leaders, signed a letter to European People's Party President Donald Tusk requesting the expulsion of the Fidesz party from EPP, following the latest developments in Hungary.
The letter highlights the strong concerns over the legislation passed by the Hungarian Parliament on March 30th, that allows the Hungarian government to extend the state of emergency indefinitely, while allowing Prime Minister Viktor Orban to rule by decree.
"This is a clear violation of the founding principles of liberal democracy and European values. The fight against Covid-19 requires extensive measures, but the virus cannot be used as a pretext to extend the state of emergency indefinitely", the letter notes.
In addition, the leaders voice their support to the European Commission and call for joint action by the Member States, in order for the situation in Hungary to be dealt with vigorously. /ibna