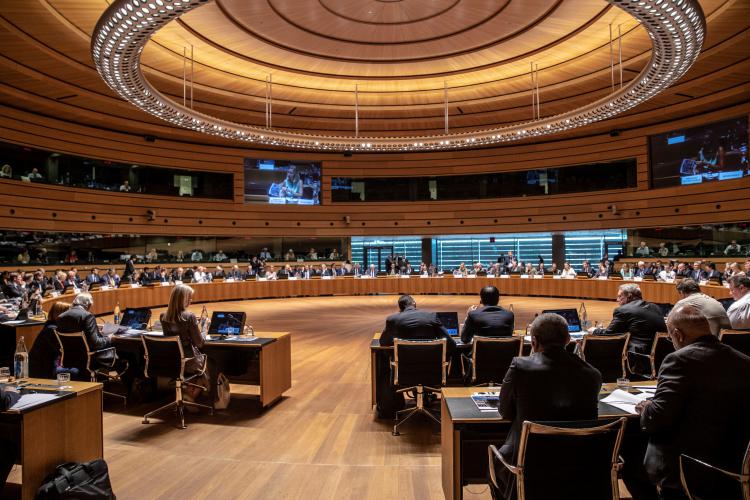 The Foreign Affairs Council was informed about the outcome of the Berlin conference on Libya of 19 January. The Council discussed how the EU can engage more forcefully in the process towards a political solution, in particular to help implement the agreed ceasefire and enforce the UN arms embargo.
The Council then touched on the situation in Bolivia. Ministers restated their support for the process that will lead to general elections on 3 May 2020.
Ministers also referred to Venezuela, following a further escalation of the crisis related to recent events in the National Assembly. They restated their support for Juan Guaidó as President of the National Assembly.
Finally the High Representative briefly reported on his trip to New Delhi, India, where he participated in the Raisina Dialogue and discussed with the Indian authorities preparations for the upcoming 15th EU-India Summit, scheduled for 13 March.
The Council exchanged views on the deteriorating security and humanitarian situation in the Sahel and the role the EU can play as leading partner and donor in the region, following the France – G5 Sahel summit that took place in Pau on 13 January.
The Council expressed support for renewing and scaling up the existing Sahel Strategy with a view to increasing the impact of EU's action in support of security, stability and development. Ministers emphasised the importance of an integrated approach ensuring maximum synergies between the different actors involved and resources deployed, as well as ensuring ownership of the G5 Sahel countries.
In their interventions, ministers also touched on the upcoming meeting with the G5 Sahel, which the president of the European Council, Charles Michel, intends to organise in the margins of the March 2020 European Council.
The Council discussed ways to step up and enhance its climate diplomacy, and adopted conclusions on the matter.
Ministers referred in particular to possible concrete actions to effectively reach out to third countries, generate more climate ambition at global level and enhance implementation from key partners and emitters.
Over a working lunch, EU foreign ministers informally discussed the Middle East Peace Process (MEPP) and the wider Middle East. These discussions built on the outcome of the 10 January 2020 extraordinary Foreign Affairs Council, which focused on the current situation in Libya and Iraq. In this context ministers also touched on the future of the JCPoA, the Iran nuclear deal. The High Representative stressed that he would continue to engage with all relevant actors in the region./ibna